Most people love the holidays — just not the weight gain that tends to go along with it. But you don't have to resign yourself to putting on a few. Not when you've got Country Heat and Shakeology in your arsenal!
While others pack on the pounds, Country Heat and Shakeology can help you stay consistent with your healthy lifestyle during the holiday season. For one, you'll actually look forward to getting your sweat on. Not only are the dance workouts fantastic stress-busters, but they're also short, so you can easily fit them into your busy schedule. And two, Shakeology gives you dense nutrition in one delicious superfood supplement shake to help conquer the constant barrage of holiday temptations.
But don't think that all indulgences are off limits. Autumn included several comfort food-style recipes in her Country Heat Eating Plan (think Double Chocolate Chip Cookies, Southern Spiced French Toast, and a Creamy Cauliflower Mash) that are tasty and healthy.
Think there's no way a program that lets you dance while enjoying cookies, french toast, and wine — yes, wine — can get great results? Then check out these two transformations and hear how Country Heat and Shakeology helped them get fit!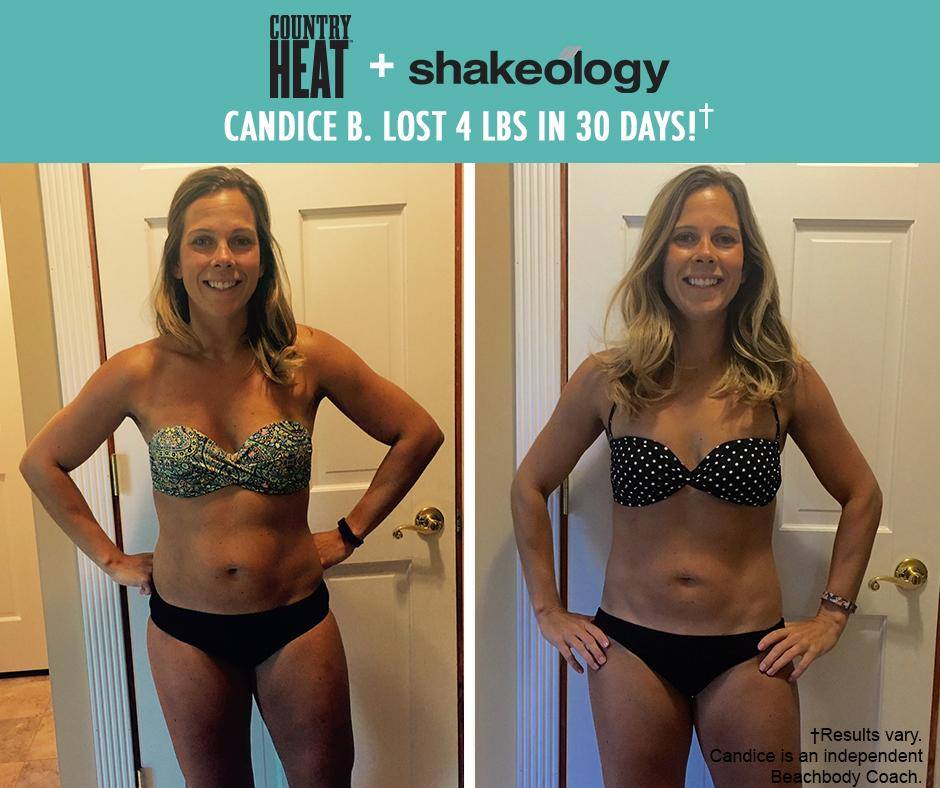 "It never felt like a workout — just like a dance party in my living room!"
"I've done 21 Day Fix and 21 Day Fix EXTREME, which are intense, so Country Heat was a nice change of pace. I sang and danced in my living room like no one was watching. And I was so surprised. I thought I would just lose all my muscle, but the low-impact cardio was amazing for my belly fat, especially being a mom of 2. I'm in the best shape of my life now. Everyone says, 'Wow, you look amazing,' which never gets old!
Country Heat was so easy to follow along with. Even my sons, who are 2 and 4, were able to join in when they wanted to. And because it required no equipment, it was so convenient. All I had to do was press play and I was done in 30 minutes.
Before I started drinking Shakeology, I had no energy and craved sugar all the time. Now, I feel like a new person! I look forward to my workouts every day. I love that I can keep up with my boys and that we are all an active family together."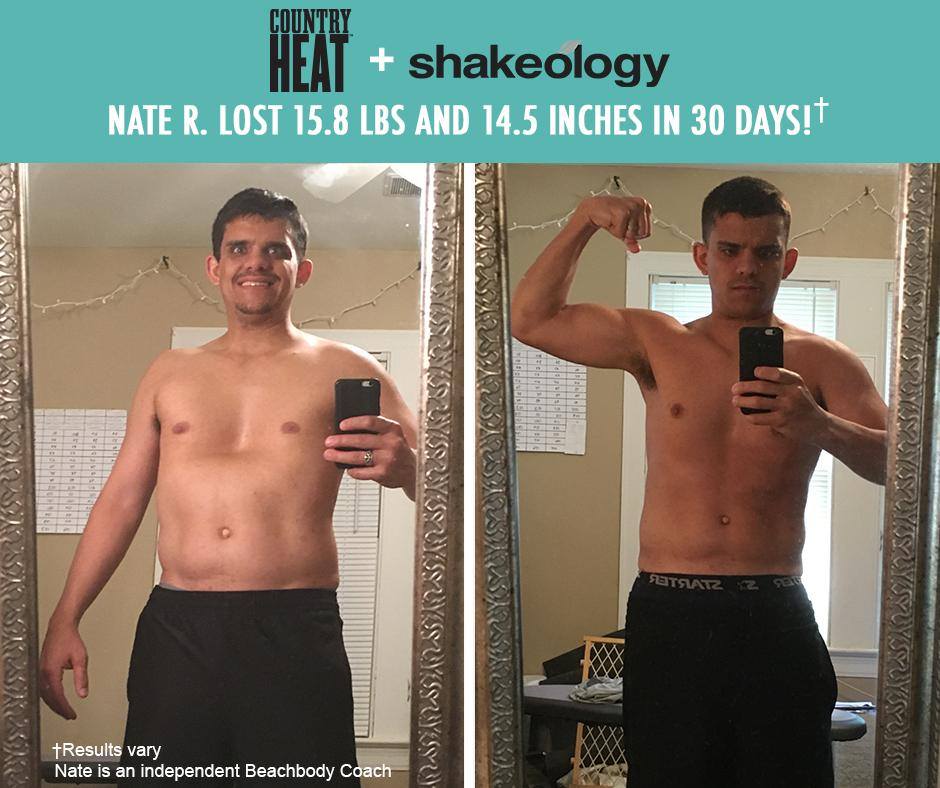 "I'm not a dancer, but I had the most fun I've ever had working out."
"Honestly, I didn't expect to see a ton of results. I figured Country Heat was only for those who had a lot of weight to lose. I only expected to lose 8 to 10 lbs. and I lost almost 16!
I drank Shakeology every day and I feel like it helped me with my results. I'm more confident. My pants fit better. I'm seeing major definition in my arms and my abs. And the crazy thing is… I didn't have to do a single burpee or high jump either!
Country Heat is a whole new way of working out. The moves are simple — nothing too complex or hard to learn. Autumn is very easy to work with and she is so motivating too. And I'm not even a fan of country music, but I absolutely love dancing to all the songs. I never thought I could have this much fun working out!"
[LEGAL]
†Results vary depending on starting point and effort. Exercise and proper diet are necessary to achieve and maintain weight loss and muscle definition.