Love Shakeology? Want to win the holidays by giving the best gifts to friends and family (plus neighbors, coworkers, and your kids' teachers)? Never fear, our Shakeology holiday gift guide is here! Read on to find the healthiest gifts under $50 for everyone on your list.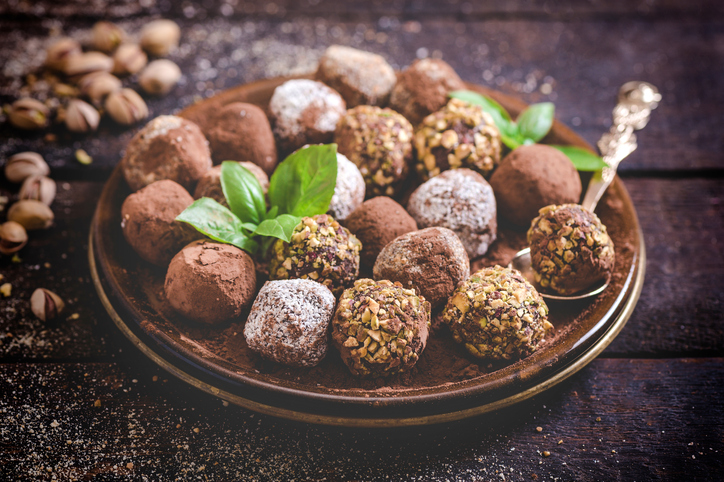 Shakeology 7-Day Sampler. Here's a great way to give the gift of Shakeology. A 7-Day Sampler includes one packet of every Shakeology flavor, plus a recipe guide — and it comes in a custom box that's ready for gift-wrapping. Easy! You can pick up the 7-Day Samplers here. (TIP: The packets also make awesome individual stocking stuffers.)
Shakeology Boosts. Already know a Shakeology lover? Here's a nice add-on gift. Shakeology Boosts let you customize your daily shakes according to what you specifically need more of: Focused Energy, Power Greens, or Digestive Health. We're pretty sure most people will need at least one — or maybe even all three — to recover from the holiday eating, parties, and late nights. Find them here.
Shakeology Glass Shaker Bottle. Everyone loves a shaker bottle, especially when it's as gorgeous as this one. Premium materials in a striking color make this a stylish gift that's also incredibly useful! Add a couple individual Shakeology packets, and you've just taken your gift-giving magic to the next level.
Shakeology Apparel. Shakeology you can wear! Anyone who loves quality clothing will definitely appreciate these super-soft apparel pieces. There are lots of fun, on-trend styles to choose for both men and women. Not sure of their size? Then you might want to try…
Shakeology Accessories. Need stocking stuffers? Go for some Shakeology accessories. They cost less than clothes, so you can stock up on items like non-slip headbands or six-packs of hair ties. Give them out individually, or bundle them together with a packet of Shakeology for a cute and healthy gift set.
No-Bake Cookies Mason Jar Kit. A gift somehow becomes a little more special when you present it in a mason jar. And most people like trying new recipes. So here's an idea for Shakeology No-Bake Cookies that will please just about anybody. Layer the dry ingredients in a mason jar, put it in a basket alongside any wet ingredients (like a small jar of peanut butter or honey), and attach the recipe, either printed out or handwritten, on a seasonal card.
Almond Butter Espresso Balls. Bring these to your next holiday party or give them to your favorite neighbor. They make such a delicious dessert, no one's going to believe they're actually healthy. Plus, they're easy to make and don't require baking. You'll find the recipe here.
Make Your Own Gift Basket. Pick up a small basket from any craft store and tuck in a few Shakeology packets, a shaker cup or mug, and your favorite shake recipes. You might also consider including your favorite add-ins, like vanilla extract, cinnamon, and nut butter. You're only limited by your imagination! Wrap it all up with a bow and you've got a really creative gift. Need recipe inspiration? Click here.