Beachbody on Demand and Shakeology? What does that even mean?
For many, variety is the spice of life. So if you're one of those people who can't commit to one fitness program at a time and loves trying new things, BOD is for you. Ahh, finally a fun way to go from watch list to weight loss. You'll find everything from yoga to dance to kickboxing to Pilates to athletic conditioning to strength training to — you get the point! And all workouts come from a collection of Super Trainers with big personalities to keep you entertained and oh-so-inspired. Bonus? Everything is digital — it is literally on demand. So your workouts can happen anytime, anywhere. You don't even need wifi if you pre-download your workouts!
The one thing you can't stream? Your Shakeology. But you'll need those delicious shakes to help reach your health and fitness goals — and so you can still have your daily chocolate, of course.
Wondering how others did using Beachbody On Demand and Shakeology? Check out these transformations and see for yourself how to stream your way to slim.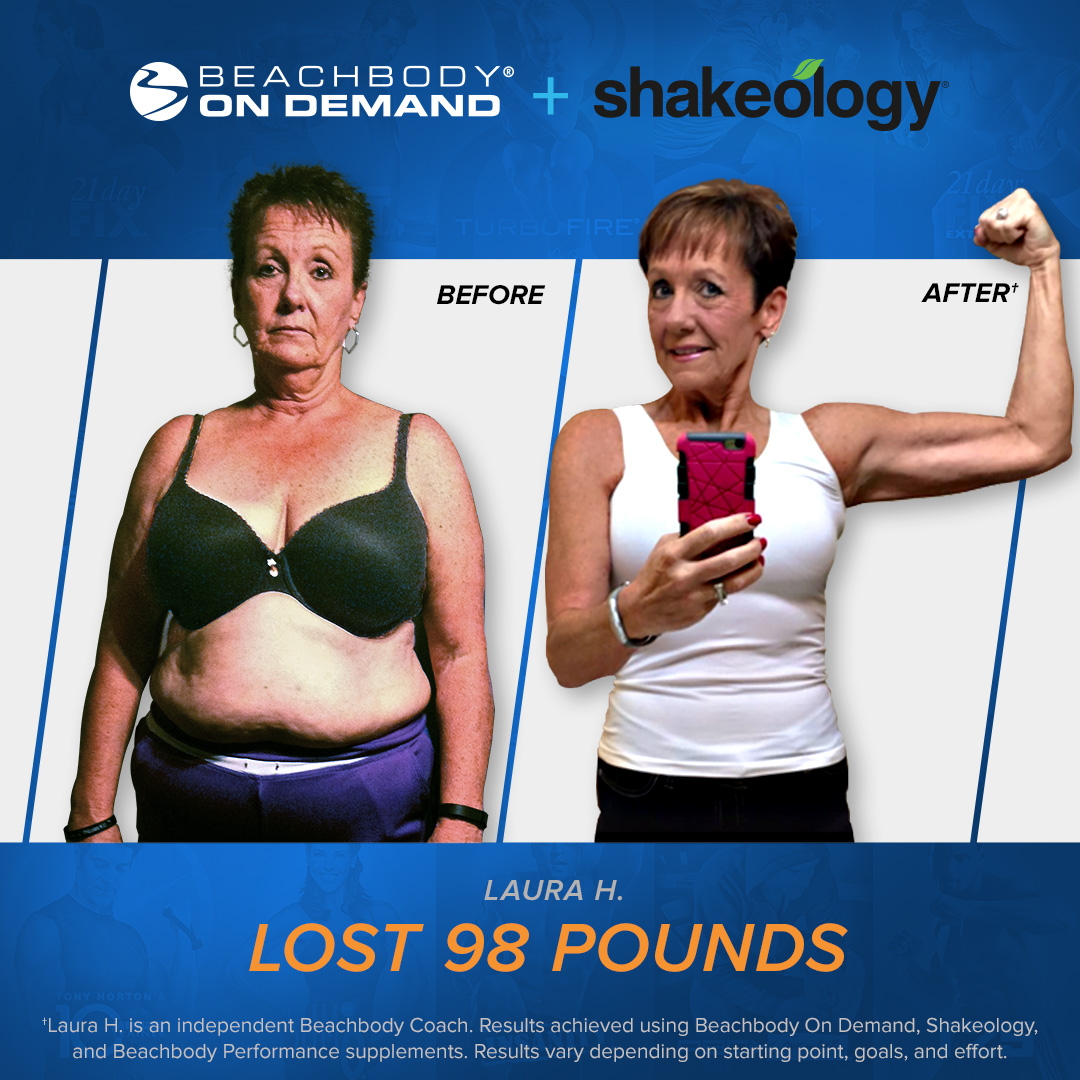 My whole life I was chubby. Now, I feel amazing and will never go back.
All my life, I gained and lost weight like a yo-yo and couldn't keep it off unless I starved myself. At almost 300 pounds, I was too depressed and embarrassed to even leave my house or go to family functions.
Then I started using Beachbody programs and drinking Shakeology and have continued my progress by keeping up with my workouts using BOD. I have a Roku and I love streaming my favorite Beachbody programs like TurboFire. I learned how to eat clean, even replacing my 8 Cokes a day with water and drinking Shakeology daily. All together, I've lost 91 pounds, gone down 10 sizes, and lost 98 inches. Now, I feel like my overall health is the best it's ever been in my life!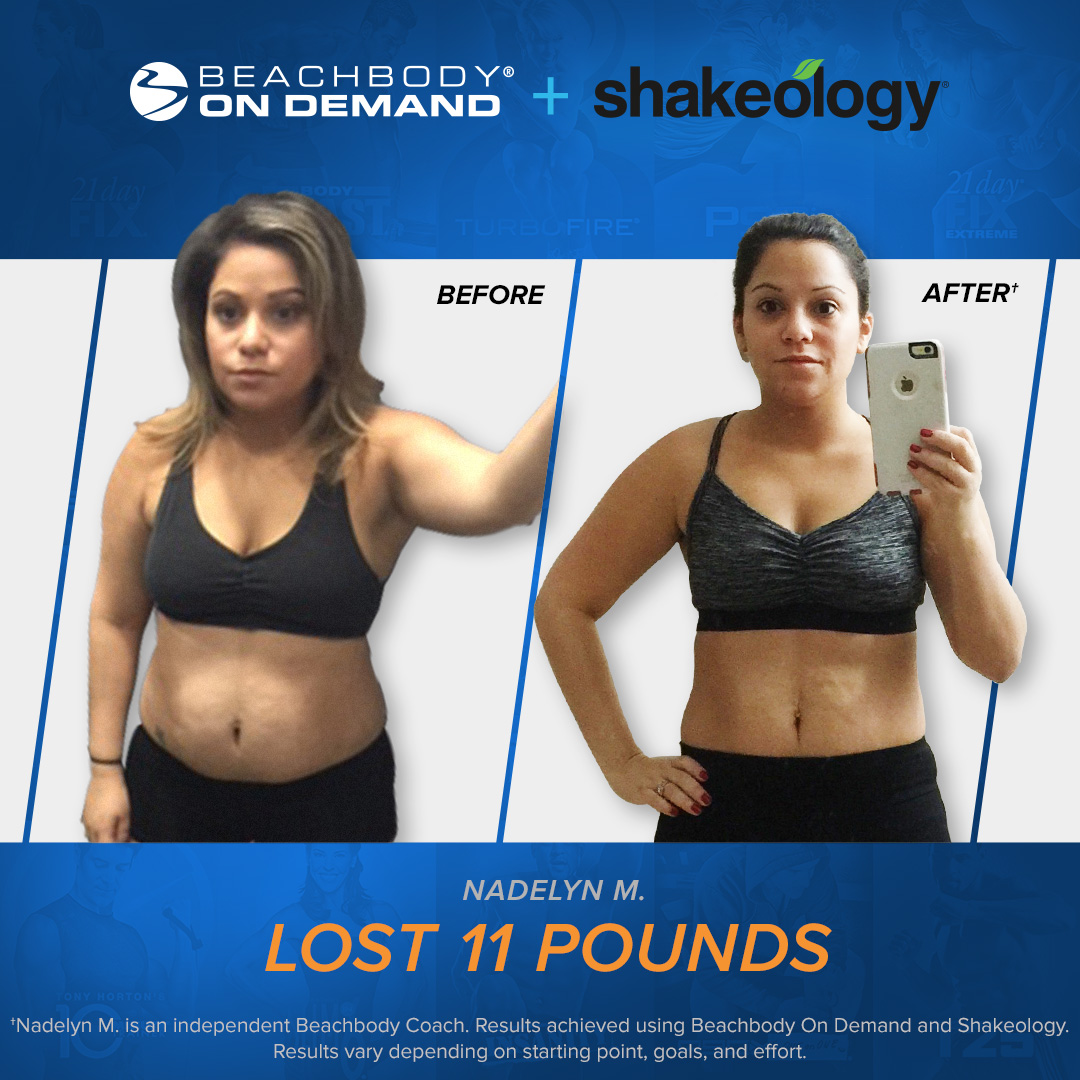 My fitness level was a zero. Now I can't believe how great I look and feel with such a busy schedule.
As a nurse manager and mother, I felt like I had no time for myself and noticed I started gaining a lot of weight. My fitness level was a zero. I never worked out and was eating very poorly. I would skip meals and then just eat one huge, unhealthy meal at the end of the day to save time.
I really wanted to take control and make a lifestyle change. But I needed to find something that could fit into my crazy schedule.
I love Beachbody On Demand because it gave me the tools to plan my meals and get fit using workouts a beginner like me could even do. Pushing play is now a vital part of my day just like brushing my teeth. I feel great now, have more energy, and even sleep better. I even used BOD while on vacation to stay on track with my workouts. I'm proud to say I went on a week vacation and did not gain weight!