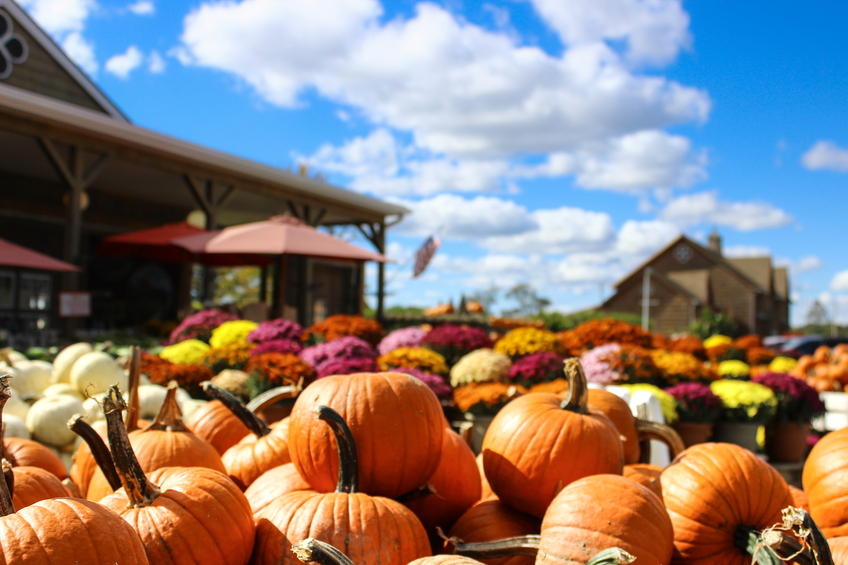 This fall you are probably preparing to carve your perfect pumpkin, or maybe you're going to bake a yummy pumpkin pie. But what else can you make with pumpkins to get in the seasonal spirit? People are getting creative and using pumpkins in ways you've never imagined — and you can too!
1.) MAKE A PUMPKIN COCKTAIL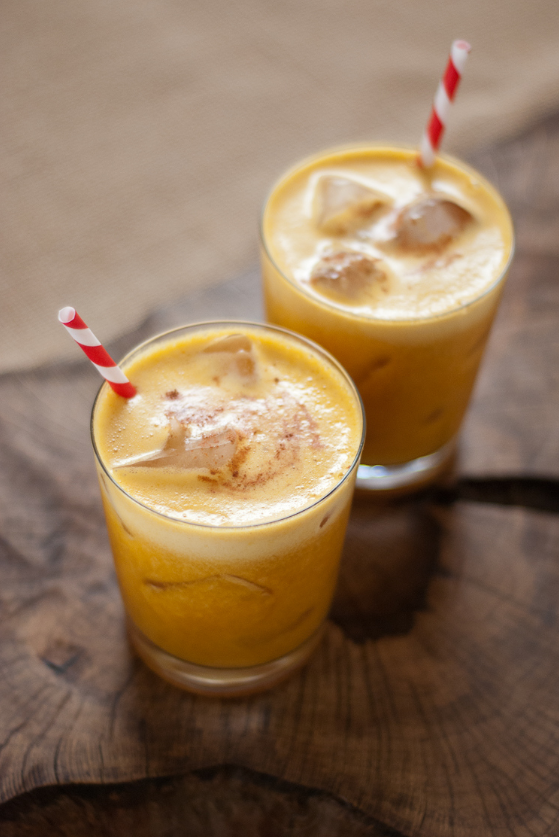 Canned pumpkin is a surprisingly versatile product with vitamins A, C, K, antioxidants, fiber, and other nutrients, so we thought it best to spread the word: Pumpkin makes it better.
So why not take the seasonal spirit to actual spirits? You can make a pumpkin nog shake or even a pumpkin pineapple cocktail. Get the recipes here:
//greatist.com/health/awesome-weird-healthy-recipes-canned-pumpkin
---
2.) FEED THE WILDLIFE
Have furry or feathery neighbors? Depending on where you live, a pumpkin you'd otherwise throw away could be a tasty snack for them. Old jack-o'-lanterns are a perfect food for deer, and any pumpkin seeds you don't want will make a yummy treat for birds.
Cut good ol' Jack into fourths and place the pieces in your yard, away from your house. Soon you'll notice some Bambi look-a-likes having a tasty afternoon snack. Place unwanted pumpkin seeds in your birdfeeder or the container of your choice, and have an amazing bird-watching experience.
---
3.) MAKE A BETTER-FOR-YOU BATTER
Pumpkin puree integrates smoothly into most batters — like those used to make cakes, muffins, pancakes, and rich dough for cookies and scones. It's a basic substitution for fat. Because pumpkin puree is rich in fiber, it can even help regulate your digestive tract. Pumpkin puree can replace up to half the butter, or up to three-quarters the oil, in a batter or rich dough, with no other ingredient changes. Woohoo!
Add the pumpkin puree when you would add the fat and mix the batter or dough according to the recipe. Bake according to the recipe's prescribed oven temperature and time. Check for done-ness with a toothpick and enjoy when ready.
Just remember, baked goods made with pumpkin puree may take an extra 5 minutes of baking time.
---
4.) DON'T TURN INTO A PUMPKIN — USE IT IN YOUR BEAUTY PRODUCTS!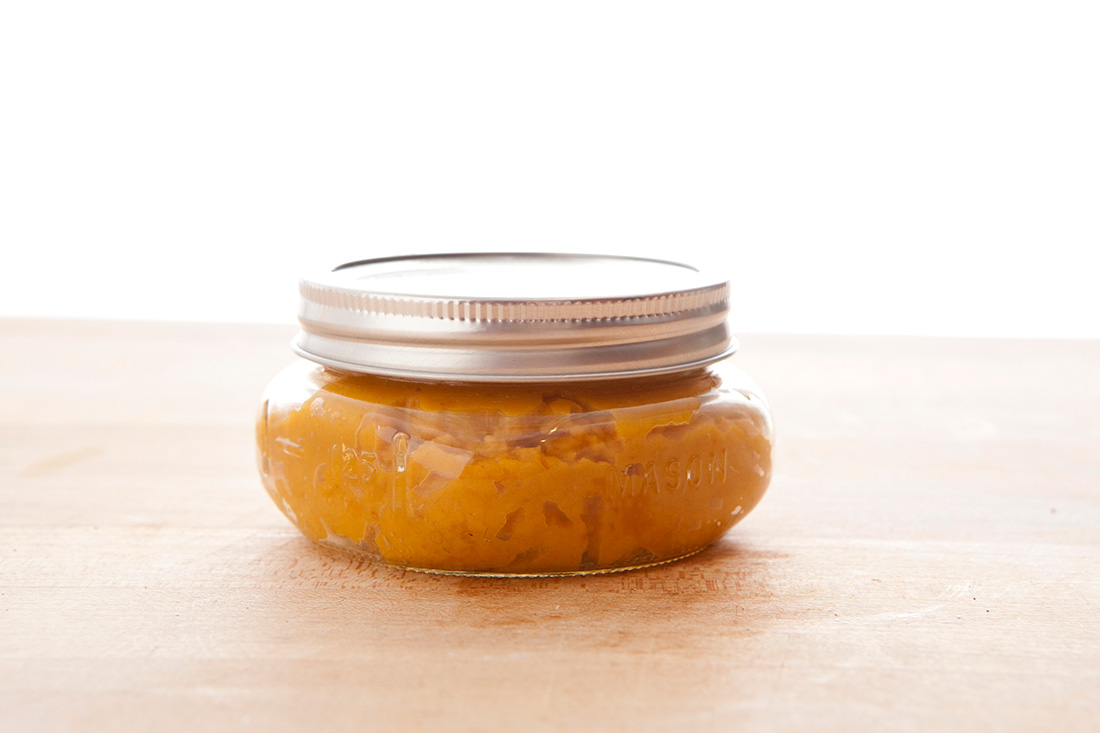 Pumpkin is a nutrient-rich, natural exfoliant and it's good for sensitive skin, too! It can help promote glowing skin and has antioxidants, vitamins, and beta-carotene, which are all great things to look for in beauty products.
With just a few ingredients, you can make homemade scrubs or you can add it to existing lotions and creams for a great scent. Check out some scrubs you can DIY:
LIP SCRUB
All you need to make this scrumptious lip scrub is pumpkin puree, brown sugar, and olive oil. Gently rub it onto lips to moisturize and exfoliate, then rinse it off — if you don't eat it first!
PUMPKIN-HONEY BAKING SODA BODY SCRUB
This three-ingredient scrub boasts the ability to help unclog pores and restore skin. It's super easy to make, too! See exactly how to do it here: //www.brit.co/organic-body-scrubs/
---
5.) SPICE UP DINNER WITH PUMPKIN SERVING BOWLS
Want to impress your guests? Serve soups or dips in scooped-out pumpkins! Here's how to prepare them:
//earth911.com/food/10-uses-for-your-pumpkin/
Also, mini pumpkins make great place cards or place card holders. You can write directly on the pumpkins or tie the names of your guests or table numbers to the stems with string. Larger pumpkins can be emptied out and used as bowls to serve soup.
---
6.) CREATE DIY PUMPKIN POTPOURRI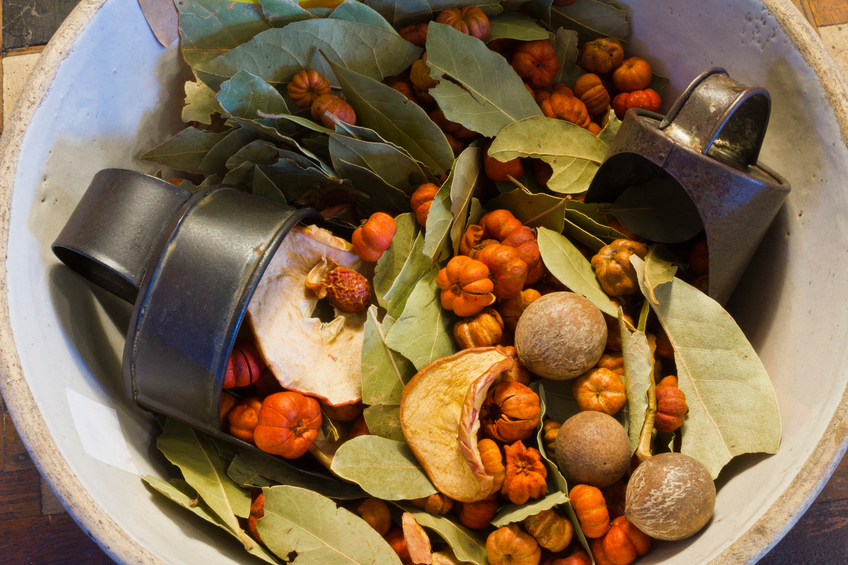 To many people, a smell isn't just a fragrance — it's a memory. And with pumpkin, you can make a natural and non-toxic alternative to commercial air fresheners that'll really get you in the Halloween mood!
Here's how to make your own:
//www.care2.com/greenliving/pumpkin-air-freshener.html
---
7.) USE PUMPKIN SEED OIL AS A SALAD DRESSING
Pressed from antioxidant-rich pumpkin seeds, pumpkin seed oil provides a concentrated dose of health benefits. It's a prime source of omega-3 fatty acids, including linoleic acid and oleic acid. According to the University of Maryland Medical Center, research indicates that omega-3 fatty acids may help lower inflammation, as well as your chances of suffering from certain chronic health conditions. (//umm.edu/health/medical/altmed/supplement/omega3-fatty-acids)
You can take this in capsule form or as an actual cooking/food prep oil.
Use it alone or with other healthy vegetable oils, such as olive oil. With its dark green color and rich, nutty flavor, pumpkin seed oil adds an exotic appearance and boost of flavor to any dish you wish! Drizzle it over asparagus just before serving or add rich flavor to squash soup, vegetable stir-fry, and even vanilla ice cream.
---
8.) USE PUMPKIN AS A PLANTER
Why use a basic pot in the garden when you can add some natural beauty by planting in a pumpkin! You can use a carved or uncarved pumpkin. Just cut off the top of the pumpkin and remove the seeds and flesh, pack it with soil about one-third full, place your plant into the pumpkin, and fill it with more potting soil. You can dig a hole and plant the whole thing or leave it out for decoration. Plus, the pumpkin will naturally compost and provide fertilizer for your plant. It's a win-win!
---
9.) USE A PUMPKIN FOR A FAT-BURNING WORKOUT!
Want to spice up your workout this month? Just add pumpkin!
https://www.youtube.com/watch?v=7umUtYjWAgs&feature=player_embedded