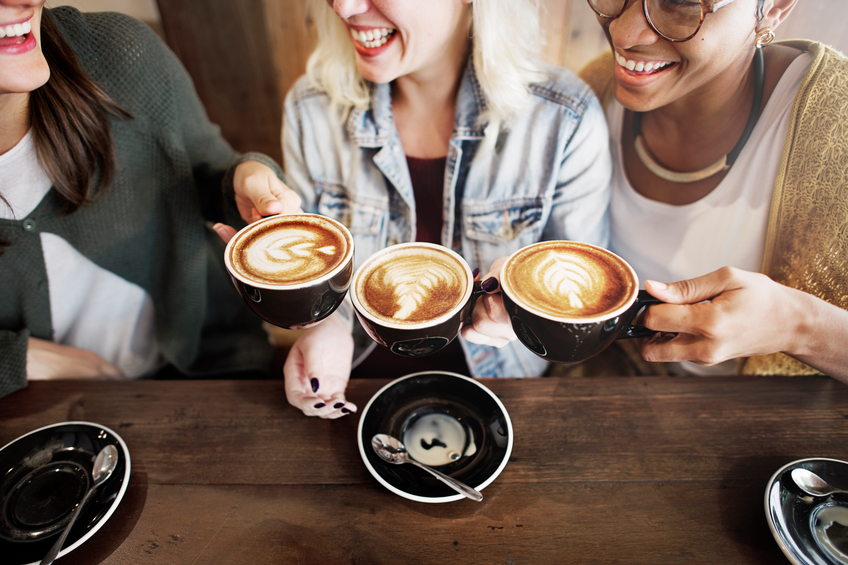 If you really love a delicious cup of brew, then it might come as a shock that there's only one day of the year named National Coffee Day. Sad, but true. Well, the good news is that day is today, so we get to celebrate all the amazing ways we can love coffee even more.
Instead of just celebrating coffee by drinking it, we've come up with 10 new ways to love coffee outside of just sipping it. Check it out:
GIVE YOUR FACE A JOLT
Make a batch of coffee ice cubes and use them for brighter, healthier skin. Use the cube to trace your eye area and your facial bone structure in the morning to reduce puffiness and make everything brighter.
GIVE YOUR SKIN A LIFT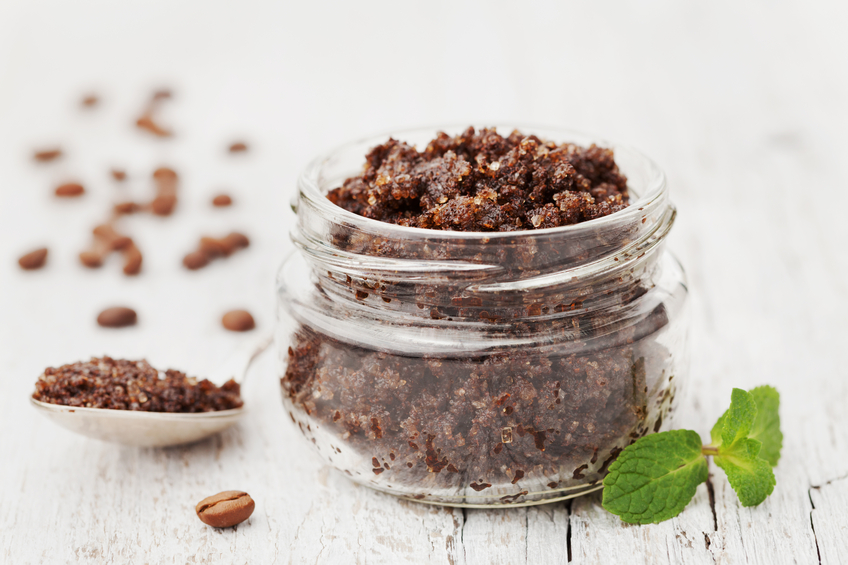 Blend together 1 cup of virgin coconut oil, ½ cup of ground coffee, and one teaspoon vanilla extract. Soak yourself in warm, soapy water for 10 minutes, then massage the scrub into the skin in a circular motion. Rinse in the warm water and pat dry. The blend of antioxidant-rich coffee and moisture-locking coconut oil help remove and repair rough skin.
SEND YOUR PLANTS TO THE MOON
Stir your coffee grounds into soil or put in your watering can. Your plants will love the nitrogen boost and grow faster and stronger as a result.
MELT SOME SNOW
With winter on the (hopefully far off) horizon, coffee grounds can be tossed onto snowy or icy sidewalks. The grit keeps things from getting too slippery, and the acid helps melt the ice quicker.
BRING ON THE WORMS
Worms might be the world's most unattractive garden guests, but they're great for your soil. They fertilize it with their own body processes. Worms are attracted to coffee grounds, so get spreading where you'd like to enrich your soil.
GET RID OF FRIDGE ODORS
Instead of a box of baking soda tucked into the back of your fridge, make a box of used coffee grounds. It's all-natural and does the same trick by absorbing odors and smells.
TENDERIZE YOUR MEAT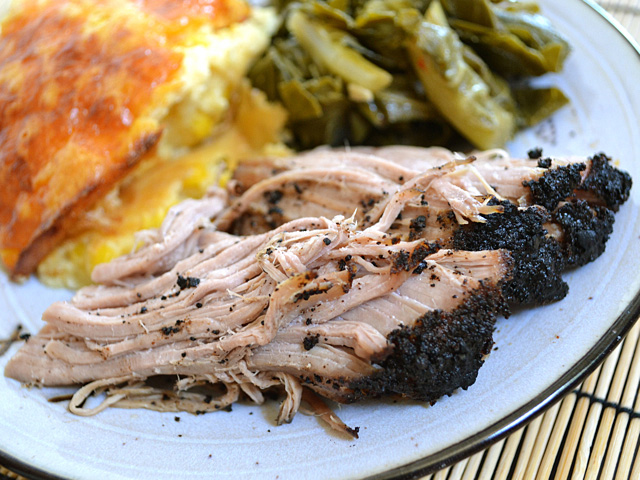 Everyone has a great trick for the BBQ, but this one might take the crown. Using coffee grounds as a spice for a meat rub will tenderize it and add a smoky flavor. The recipe is right here: //www.budgetbytes.com/2011/10/coffee-rubbed-pork-roast/
TREAT YOUR HAIR TO A COFFEE
The abrasive texture of coffee grounds will help strip oils and shampoo buildup from your hair. Don't want to bring coffee grounds into the shower? No problem. Add a heaping spoonful to your fave shampoo bottle.
LIGHT THE NIGHT WITH A COFFEE CANDLE
This one is a fave of ours because it uses lots of things that might've gone into the trash, including the ends of used-up candles, a used paper coffee cup, and of course used coffee grounds. Plus, it's a fun home DIY project. Try it here: //www.popsugar.com/smart-living/Upcycled-Paper-Coffee-Cup-Candle-31102984?utm_campaign=default_hp&utm_source=hover_pin
ENJOY A CAFÉ LATTE SHAKEOLOGY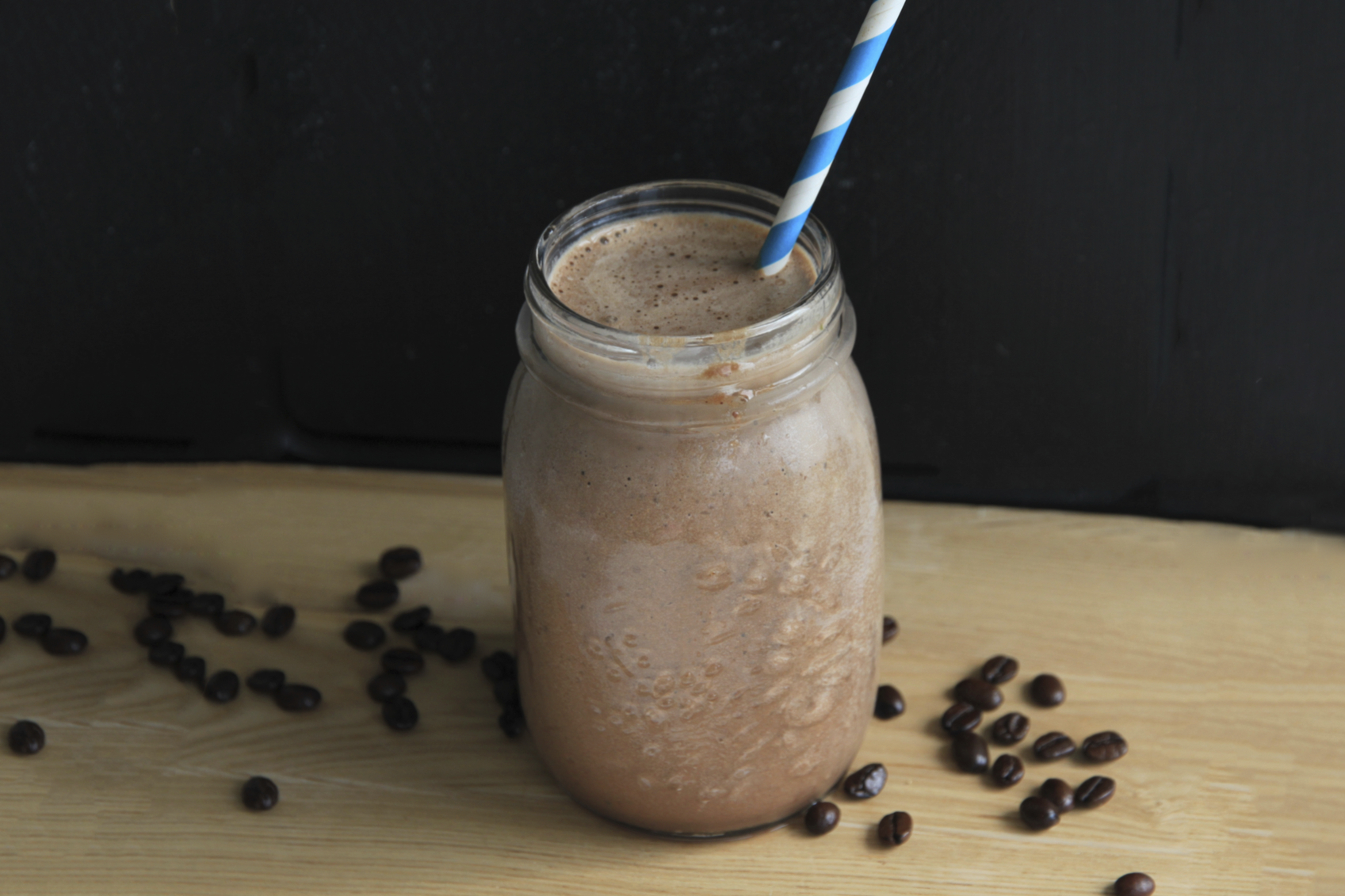 Even though Café Latte Shakeology is made with Whole Coffee Fruit (the flesh that surrounds the more familiar coffee bean), it still perfectly captures the delicious creamy latte flavor. Bonus: It still holds all the nutritive benefits every other Shakeology flavor has.