Temperatures are dropping and the nights are coming earlier. Soon, it's going to be pumpkin spice everything. You know what that means — it's time to say goodbye to summer and say hello to fall.
Here's one more thing to add to your list of goodbyes — exercise you have to do. It's time to say hello to exercise you'll want to do. With CIZE, you dance your way to fit in just 30 days as you master professionally choreographed dance routines. You'll be so focused on mastering the moves, you'll forget you're working out.
There's no better dance partner than Shakeology. When you're burning off calories and working up a sweat, you need to make sure you're getting your daily dose of dense nutrition. Curious to see how these two powerhouses can work for you? See what CIZE and Shakeology did for these two women when they used this incredible duo.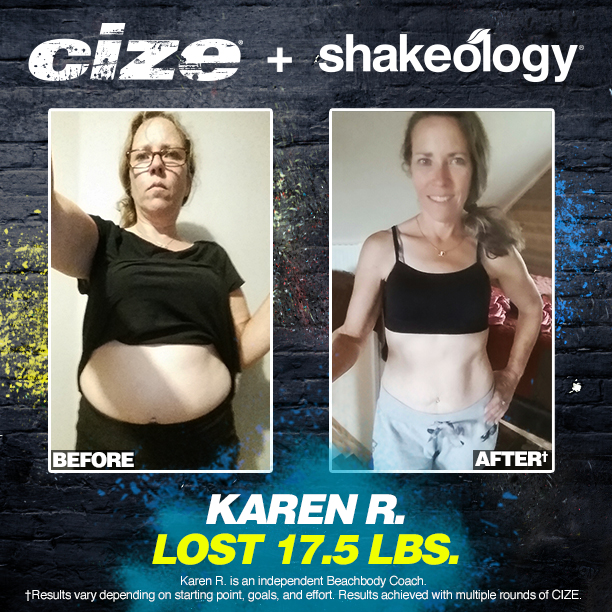 I like that CIZE is not your normal exercise. You are not doing lunges or squats, you are just moving around and having FUN!
I saw pictures of myself from a family reunion. Until I saw those pictures, I hadn't realized how I had let myself go… I had to make a change. Shakeology helped me curb my sweet tooth and helped give me energy when I was doing CIZE. I used to be like 'who needs the shake?' and now I drink it daily!
CIZE taught me that it was easy to move. I had a great time learning to move and I would feel comfortable getting on the dance floor… It just makes me get in the groove. I love the whole program. Working up a sweat and feeling good while doing it, time flies by and then you are done. The whole time you have a smile on your face.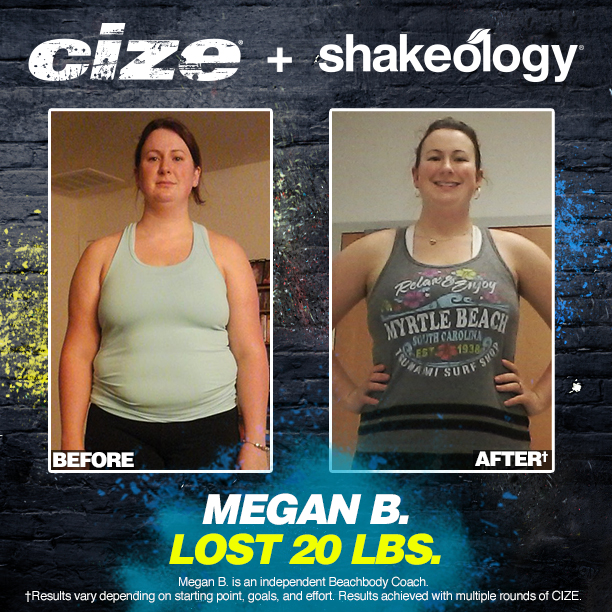 What better way to start your day than doing something you enjoy!
I didn't enjoy exercising but loved to dance, so I thought I would give CIZE a try. I loved the hip hop moves and I struggled with the routine at first, but after I got it, I felt like I really accomplished something. I also  love Shakeology. It definitely gave me more energy throughout the day so I could come home and work out after a long day.
I am so thankful for CIZE, it has turned my life around. I used to hate exercising but I loved getting up and dancing every morning. All I needed was that fun to get me started and hooked on my new healthy lifestyle.