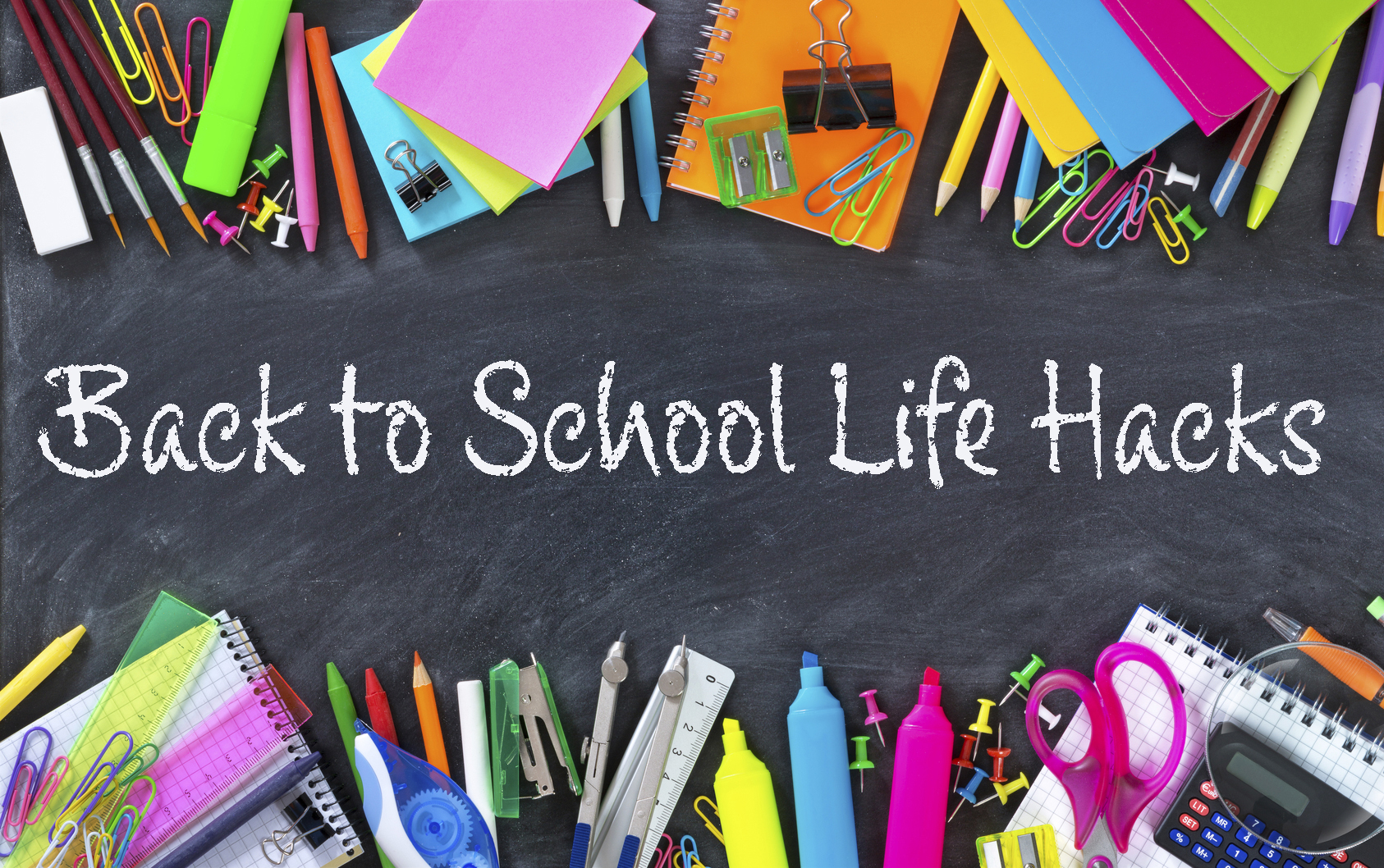 It's almost that time — you've got your summer tan, your new summer hammock is well worn in, and you've set a new record for "most epic belly flop." With Labor Day fast approaching and the 4th of July seeming like a distant memory, it's time to face the music: it's back-to-school time. Before cluttered calendars, busy mornings, and the sound of your alarm clock get the best of you, take a deep breath and relax. Getting yourself from the dog days of summer to the hustle and bustle of school life doesn't have to be an awful experience. There are plenty of shortcuts and tips to help save time, money, and sanity. We've already got you covered with a list of our "go-to" back-to- school life hacks right here, so check them out and remember: deep breaths.
---
KEEP 'EM MOVING WITH A TIMER
Want mornings to move like clockwork? Make it fun for the kiddos by setting a timer (your oven, microwave, or smartphone will do), and giving them 5 minutes to get their stuff gathered and out the door.
---
A PICTURE'S WORTH 1,000… MINUTES SAVED
Encourage your kids to pack their own bags, tidy their own rooms, and even make their own breakfasts. Easier said than done? Not if you photograph their best pack job, clean room, or Pinterest-worthy bowl of cereal. Hang the photos somewhere they can see and challenge them to "match the picture" every morning.
---
A NEW TWIST ON THE LUNCHBOX ICEPACK
Create your own ice pack with a frozen juice box. By the time they eat lunch, the juice will be thawed, their food will be fresh, and there won't be a drippy ice pack for you to deal with when they get home.
---
USE THE FREEZER
Lots of things can go into the freezer for the week ahead, so give yourself some dedicated hours on a weekend to prepare breakfasts and lunches for the whole family and store them in the freezer. Some freezer-friendly items include:
Pancake batter (just pour in a plastic bag and leave some room for when it expands as it freezes)
PB&J sandwiches
Snap peas
Smoothies/Shakeology (make a bulk batch and freeze each serving in a bag)
---
COLOR-CODE EVERYTHING
Whether it's different sets of keys, your kids' notebooks, or your meal Tupperware, it's going to be faster to grab-and-go if you can find it more easily. Use colored nail polish or colored stickers to mark your stuff. Grab-and-go will have a whole new meaning.
---
MAKE AN APPOINTMENT FOR "ME" TIME
It's obviously important to get everything on your to-do list done, especially during this time of year, when the lists seem to never end. However, you also have to take a few minutes for yourself every day as well. Just like you would schedule in an appointment or meeting in your calendar, schedule time for yourself. If it's actually in your calendar, you're more likely to keep to your schedule and force yourself to a few minutes of relaxation.
It's amazing how a few quick tricks can help you make the transition into fall. Sure, the family is crazed with adjusting to the new routine, but that doesn't mean you have to be too. With these few hacks, you can manage (once again) to be the coolest head in the house.