With summer in full swing, it's easy to get caught up in all the fun and conveniently "forget" your workout. (Wink.) Well, now there's a fitness program in town that's so much fun you won't forget about it because you'll love doing it — a lot!
Country Heat is the new country dance-inspired workout that's perfect for anyone. The jump-right-in-and-do-it, 30-minute workouts are matched with awesome country music (you'll definitely be singing out loud), and they're easy to follow — even if you think you can't dance! Whether you're a beginner or a fitness expert, you'll love Country Heat. You'll be amazed at how many calories you can burn in 30 minutes of dancing.
Since Country Heat is from trainer Autumn Calabrese, it comes with a simple eating plan and portion-control containers to make your life way easier. And of course Shakeology is essential to this program. You're going to need all the dense nutrition you can get to support your killer dance moves.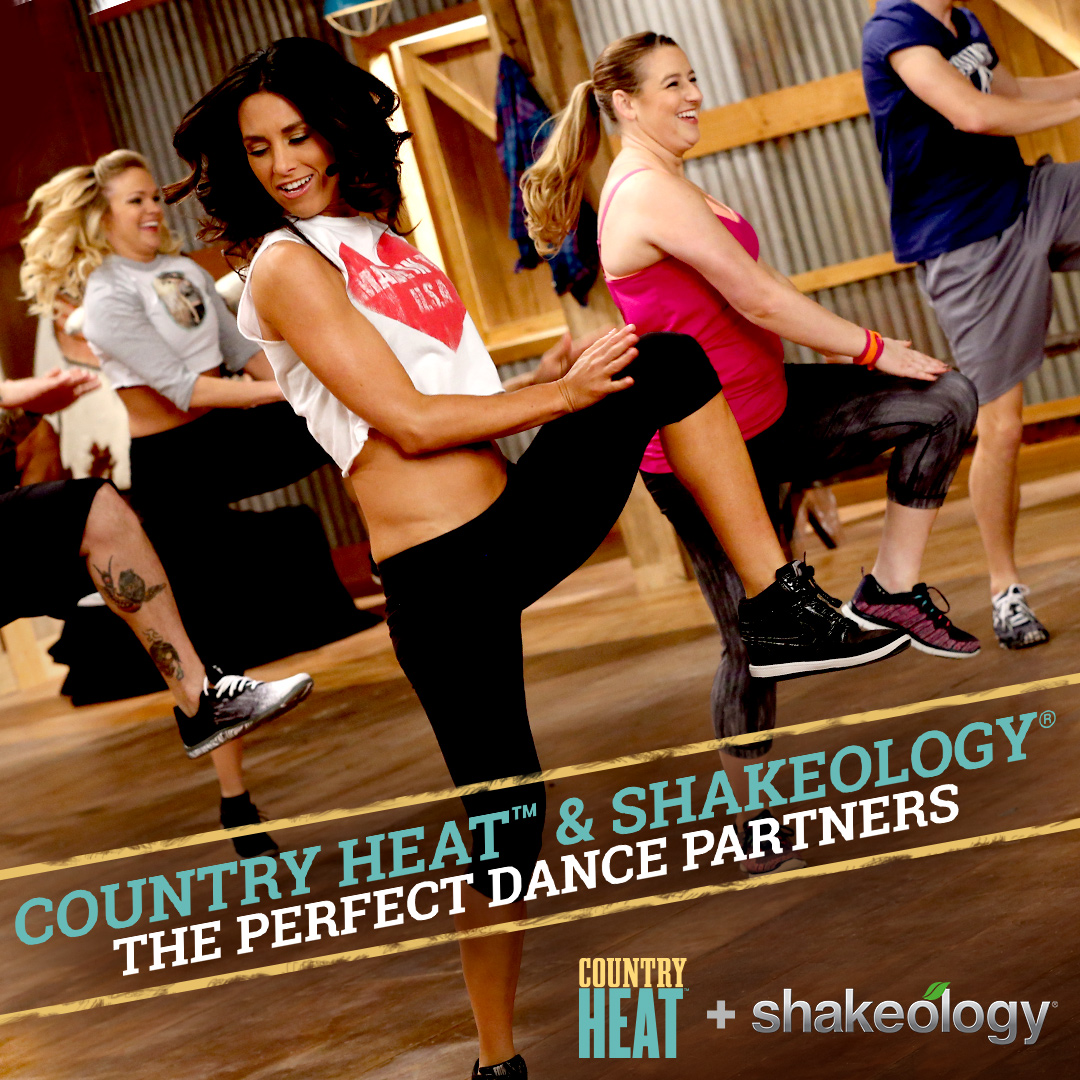 Country Heat launched on July 28, and it's already making a name for itself. With summer lasting another few weeks, Country Heat and Shakeology just might be the perfect way to lose weight, get in shape, and have a blast doing it!
Want to know what people who actually tried and loved Country Heat had to say after completing the program? Keep reading to get their take on this amazing new workout.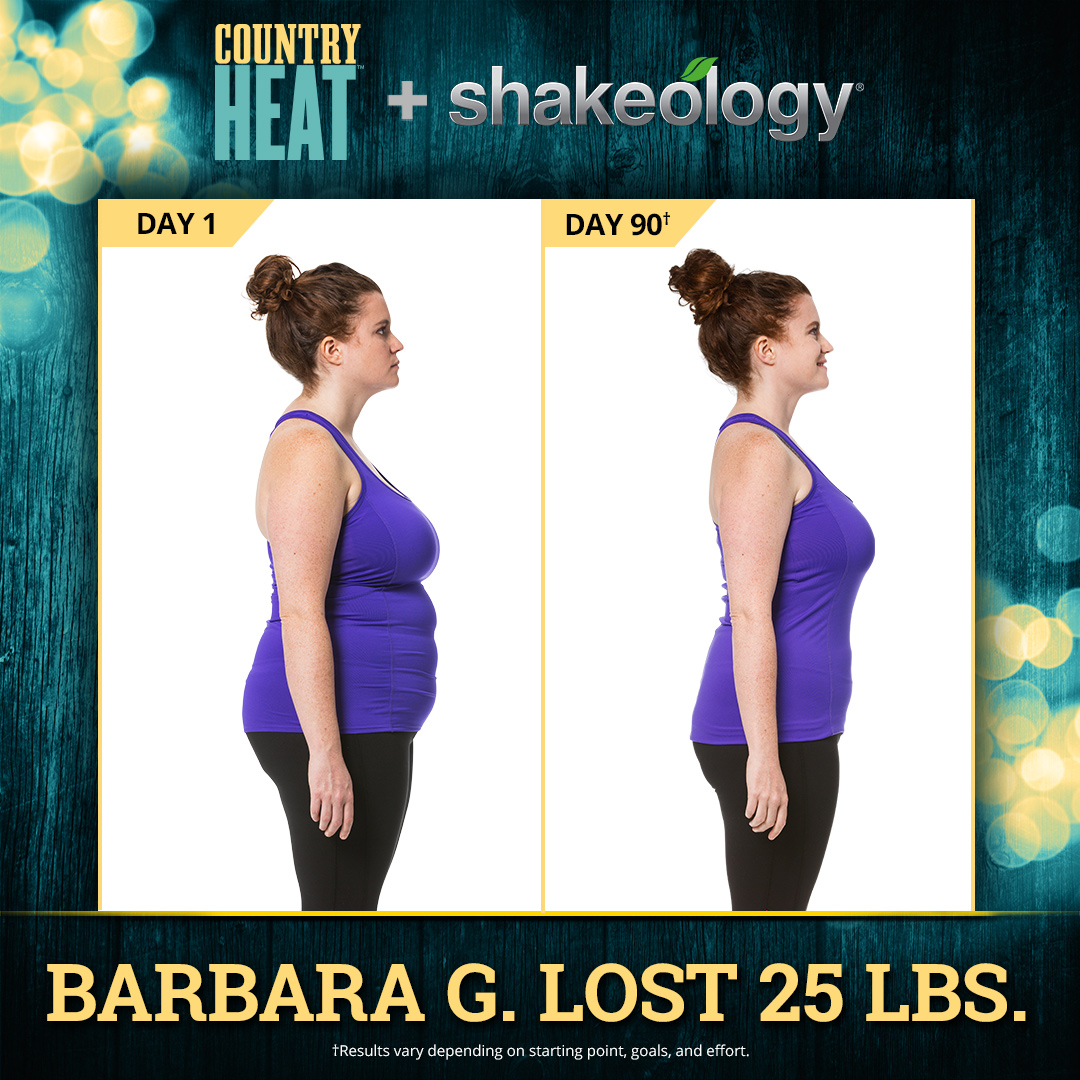 "I thought you could only get these results from extreme workouts."
"After finishing the Country Heat program, I've finally accomplished the goals I've been trying to reach for so long, and it feels amazing. I have more energy than ever before. I don't hate getting dressed in the morning anymore.
I lost 25 pounds in 90 days and I couldn't believe it. It was surprising to see such major results. I thought you could only get these results from extreme workouts.
I found that it was easier to stick with Country Heat than with other programs because the workouts were interesting and never got stale. They were easy to learn and can be adjusted easily, so you can increase the intensity as you get better. That helped motivate me to want to keep going.
I also loved Country Heat's music. I had a great time learning the songs along with the steps. They timed the dance moves perfectly to the music which made them really fun to do.
And of course, it was always nice having my Shakeology nearby when I had a craving for something sweet. After all that dancing it felt like an indulgence, but without having to cheat on my healthy eating!"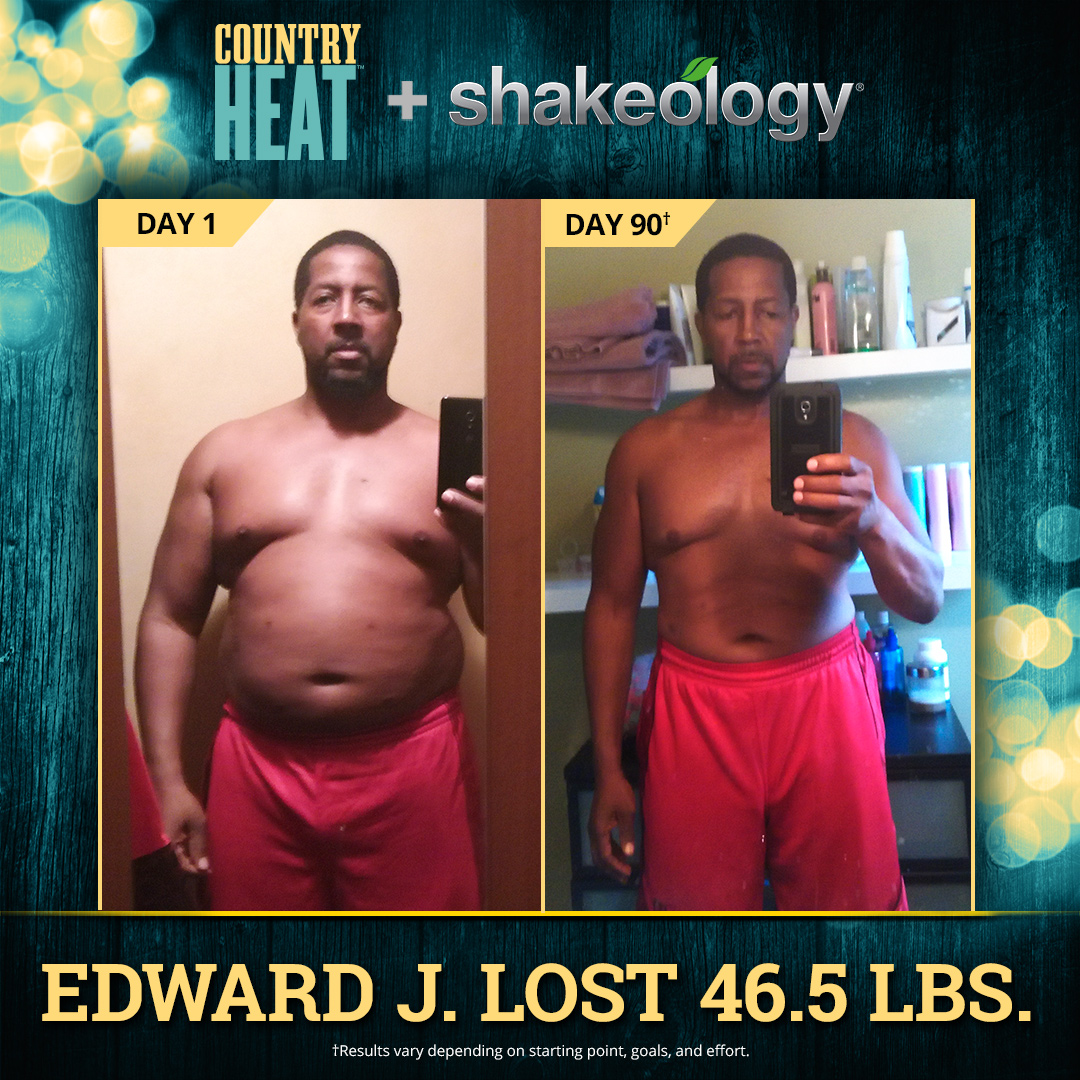 "I wasn't a country music fan before, but I'm surprised at how much fun I had!"
"With other fitness programs I've tried in the past, I'd get bored or injured within a couple of weeks, and quit. But not with Country Heat. Not only did I do 3 rounds of the program, but I found myself doing the moves at home even when I wasn't working out.
The workouts are fun, easy, and effective. And the music is great. I really like 'Save A Horse (Ride A Cowboy),' and the beat made it easy to do the moves. I wasn't a country music fan before, but I'm surprised at how much fun I had!
No matter what your level of fitness is, you can start Country Heat right away. You can also easily modify the workouts as needed. After a while, I rarely needed the modifier because I was getting in better shape. To be honest, I'm surprised by how well I did and how effective this program is.
By the end of the test group period, I lost over 40 pounds, achieved a slimmer shape, and got a flat belly. I definitely got the results I wanted with Country Heat. I feel great. I'm healthier and happier."