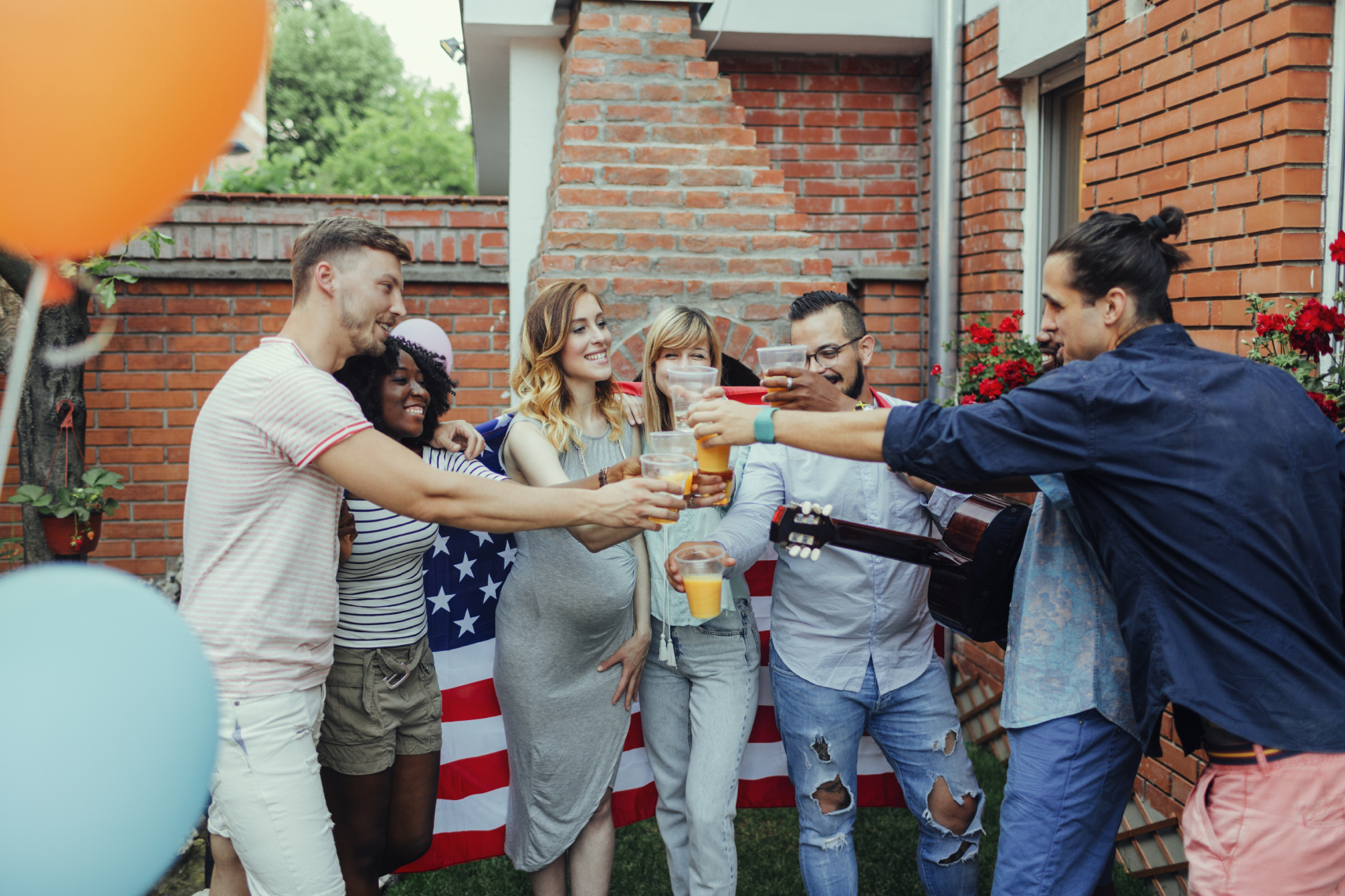 Nothing kicks off summer better than a fun and festive Memorial Day BBQ! But nothing ruins a celebratory shindig quicker than spending more time prepping for the party than actually throwing it. If you've managed to stay perky until your guests arrive, the last thing you want to do is play superhuman-host during your soirée. Catering to every person's needs throughout the party makes the holiday seem more like a workday, which isn't fun or fair to you!
So to help you have the BEST Memorial Day BBQ ever, we put together a few tips, ideas, and recipes that will make this an awesome event. You'll be able to save time, money, and maybe even your sanity (if it was at stake). And when it's all said and done, everyone (including you) will have had the most epic Memorial Day BBQ EVER!
7 TIPS ON HOW TO THROW AN EPIC MEMORIAL DAY SHINDIG:
1. MAKE IT A POTLUCK PARTY
Tell your friends that you'll provide the main course as well as a small selection of beverages, but ask that they bring a side dish, dessert, or something to wash it all down with. Most people want to contribute something to the party, but they usually have no idea what you need — and some are actually embarrassed to ask. It's a good idea to make a list that includes categories such as side dishes, desserts, salads, fruits, snacks, beverages, etc., which your friends can sign up for. That eliminates the possibility of your guests bringing the exact same thing.
2. DITCH PLAYING BARTENDER
You could easily get sucked into spending the entire night creating cocktails (or mocktails) for your friends. But why? Instead, you could:
• Have a few beer and wine stations so your friends can serve themselves.
• Create a signature cocktail and put it in pitchers that are stashed in various locations.
• Have a table dedicated to libations and mixers where people can make their own drinks.
• Have a Shakeology bar! This is a great way to include something healthy and delicious NOT in the form of a salad. The cold, creamy shakes are perfect for warm weather and the absence of alcohol makes this a fun option for all ages. Set your station up with different fruits, Shakeology flavor packets, almond milk, and other fun add-ins (like chia seeds, nut butters, and maybe even some avocado slices!)
3. DON'T WATER DOWN THE DRINKS
This party tip is something that will take cold beverages to the next level. Bust out the ice trays, but instead of filling them with water, fill them with the different drinks you're serving. You can even freeze lemon juice so when those cubes melt, they add a nice twist to the drink. But why stop there? You can even make a tray of wine cubes. And if you really want to go all out, put some fruit in the trays alongside the beverage, and when those cubes melt, it'll make the drinks extra-special.
4. GO BEYOND THE STANDARD BEEF PATTY
Sure, everyone loves a good ol' hamburger at a BBQ. But if you want to spice things up a bit, you can make incredibly flavorful patties out of ground turkey meat, salmon, tuna, or even go out on a limb and make some out of lamb. Veggie burgers are also the next big thing; you can make them with quinoa, black beans, and other legumes for the same proteins! You can even add shredded carrots and zucchini to the patties to sneak in some healthy veggies.
5. CREATE A KILLER CONDIMENT STATION
Having a spread of spreads that your guests can slather on their food is one of the easiest ways they can make their meal deliciously unforgettable. Here are some ideas for condiments to include:
• Ketchup and various mustards
• Several flavors of hummus
• Guacamole
• BBQ sauces (spicy, tangy, and sweet)
• Salsas (hot, medium, and mild)
• Cheeses (grated and sliced)
• Pickles, onions, and peppers
6. REALLY DELICIOUS RECIPES
Here are some healthy and hearty recipes for your BBQ bash that will really impress your guests. And the best part is, they're incredibly easy.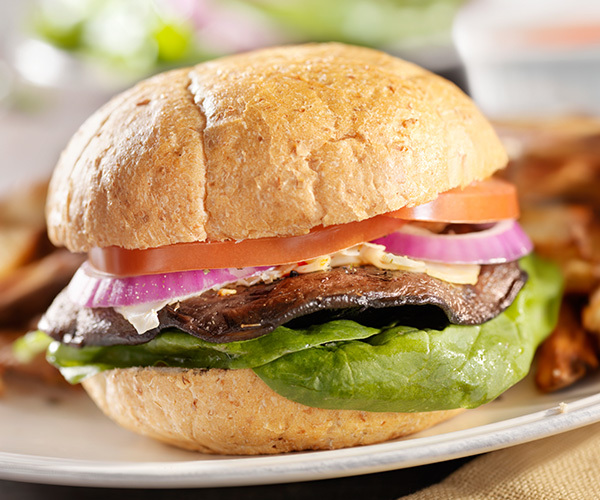 7. BRING BACK CHILDHOOD GAMES
While BBQs are synonymous with food and drink, there are only so many hours you can spend eating before you begin to feel not-so-awesome. Spread out the meals by incorporating your favorite games, like Twister, hide-and-seek, and even a good old-fashioned water balloon fight into the day. Combine these activities with your favorite summer jams from years ago and create the perfect atmosphere for fun!