As 2016 goes on, we keep finding amazing people who have been drinking Shakeology for years and have earned their 365er statuses and  Golden Scoops! Meet Team Beachbody Coach Michelle Myers–not only is she a top coach, but also has been drinking Shakeology since the very first year it existed! As a member of The Healthiest Year of My Life, she is obviously perfect to feature as May's 365er of the Month! Check out her Shakeology story to see how she acquired the much-coveted title of 365er.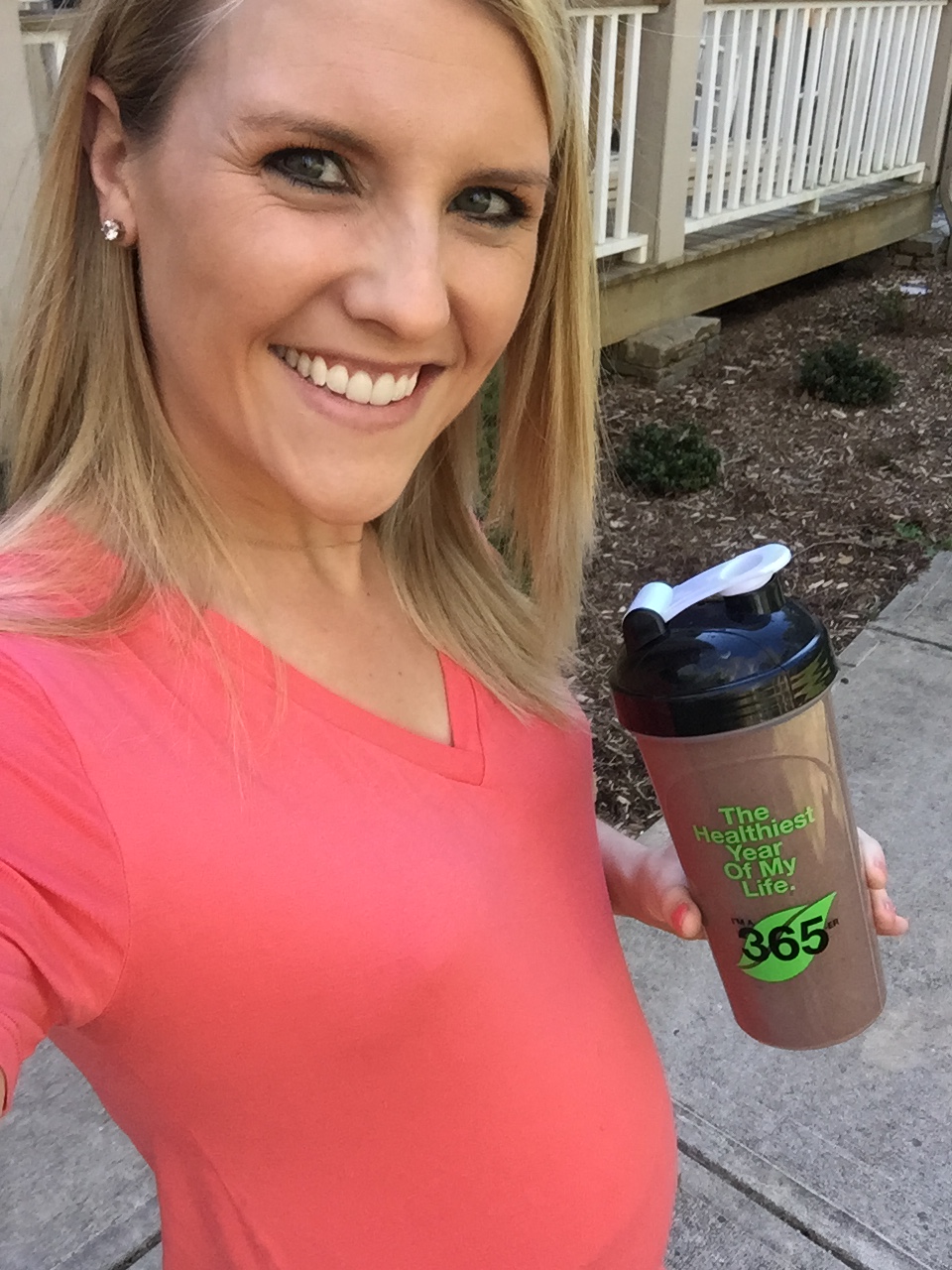 What is a Golden Scoop? What is a 365er? If these are the questions you're asking, get them answered HERE.
---
1. How long have you been on Shakeology?
Michelle: I started drinking Shakeology in August 2009. Hard to believe I am coming up on 7 years of drinking it daily!
---
2. How did you first hear about it?
Michelle: I was already a fan of Beachbody, completing the home workouts TurboJAM and P90X. I was pretty skeptical at first, I will admit. I mean, it was more expensive than most protein shakes I had seen on the market. And how could anything that contained so many nutrients possibly taste like chocolate?! But the more research I did and the more I learned about the ingredients & how they work together to aid the body in functioning, the more my interest began to take over my skepticism. I bought my first bag, and I was hooked immediately on the great taste. Within a week, I noticed a difference in my energy levels.  That was a clincher – I knew it had to be a normal part of my daily routine. There were too many benefits to dismiss!
---
3. How has Shakeology changed your life?
Michelle: My whole family drinks Shakeology now, so it's been awesome to see the different success stories scattered across the people I love most. From losing weight to simplifying a superfood-based diet after battling cancer, it's much more than a "protein shake" to us.  It's amazing all of the health complications that proper nutrition can help improve!
Personally, I've used Shakeology while putting weight back on the healthy way after a 4-year struggle with anorexia, I've used it to gain weight healthily during three pregnancies, lose weight after the baby, and maintain weight between babies. In a season where my goals are constantly changing, Shakeology has remained a consistent helpful thread, despite the goal. It's not just for weight loss. It's for anyone who wants to fuel their body properly with dense nutrition.
I wouldn't tell someone Shakeology is the only way to get all of these rich superfoods in your body, but it's certainly simple, affordable, and one of the tastiest options available.
---
4. What is your go-to shake?
Michelle: My current favorite recipe is a cup of ice, 1/2 banana, 1 cup almond milk, 1 cup water and 1 TBSP Just Great Stuff's powdered peanut butter (I think it mixes better into the shake & provides more peanut butter flavor in every sip than regular peanut butter!)
---
5. What do you do with your Golden Scoop?
Michelle: I use the Shakeology containers, so my golden scoop has the place of honor on top of the container that houses my favorite flavor – Vegan Chocolate.
---
6. What advice do you have for anyone trying to transform his or her life into a healthier one?
Michelle: Arm yourself with as many tools as possible to set yourself up for success and get some accountability. Working out is only part of the equation. Coupling your workout with Shakeology and Beachbody's portion control containers provides layers of support for the nutrition side of the equation. Yet, we typically give less attention to what we're using to fueling our bodies. So focus on nutrition, move for 20-30 minutes most days of the week, and you'll be blown away with how much better you feel. Inches and pounds lost will also be positive side effects to your new-found energy!
---
7. How would you describe Shakeology to your friends or family?
Michelle: I call it my most brainless part of the day. Yes, it's also the healthiest, but when life gets busy and planning doesn't go perfectly, I know that I have one shake a day that provides me with the proper nutrition to allow me time to get back on track before the next meal. Not to mention, it tastes like dessert and requires less time than anything else I make.
Plus, who doesn't want the benefits of all the superfood nutrition in Shakeology? I'll admit it – I prioritize my health, but I'm not hardcore enough to take a shot of wheatgrass every day or munch on goji berries for a snack. Shakeology allows me to have all the "hardcore" without all of the hard work!