Here at Beachbody, not only are we in to helping people change their bodies and their lives, we're also into rewarding them for all their hard work by showing them the money. LOTS OF MONEY!  We're of course talking about the Beachbody Challenge! Not familiar? Learn more here.
The coolest part about the challenge is YOU can help choose the winners by voting! This quarter, we want you to meet all the finalists and choose who you want to win (click on images to vote!):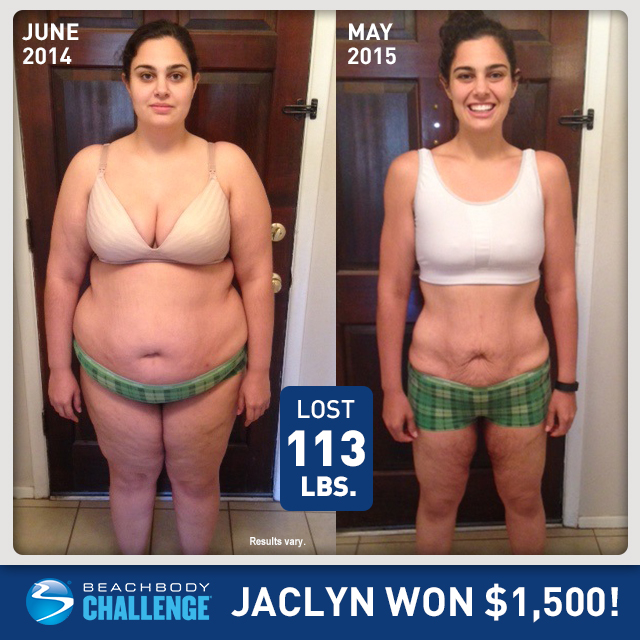 FUN FACT: I no longer hide from pictures, avoid stairs, pray the chair doesn't break, or avoid living life. I busted my butt and I finally have my life back!
---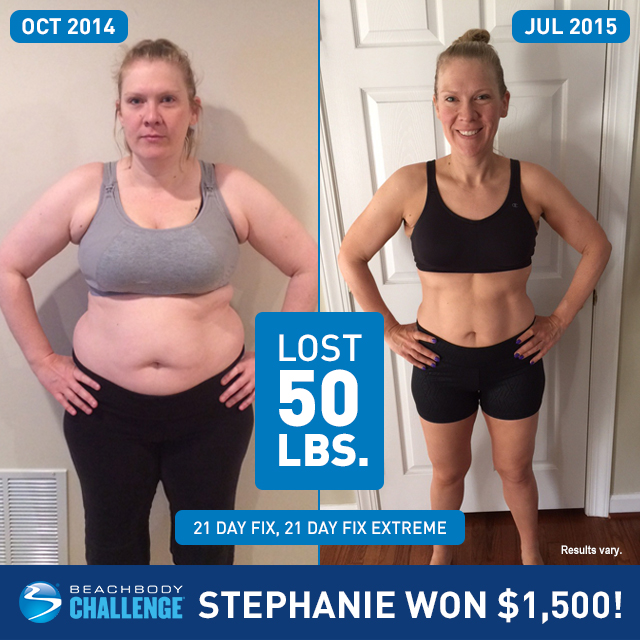 FUN FACT: Because of Beachbody, I actually love my life!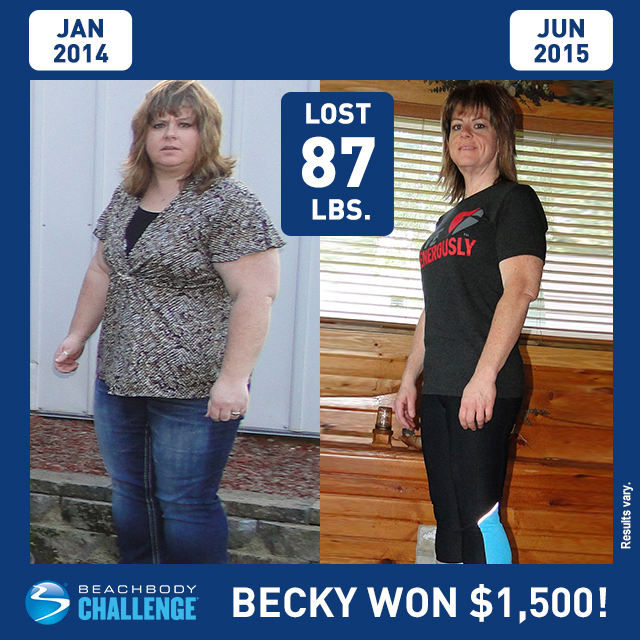 FUN FACT:I love the fact that I can see muscle and definition in my legs, abs, and arms.
---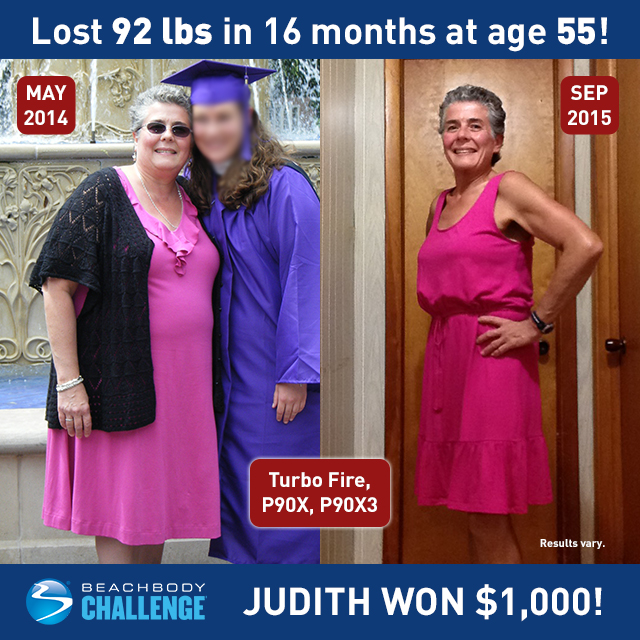 FUN FACT: I went from a size 22 to size 12. I no longer have a stomach overhang, back boobs, or a double butt.
---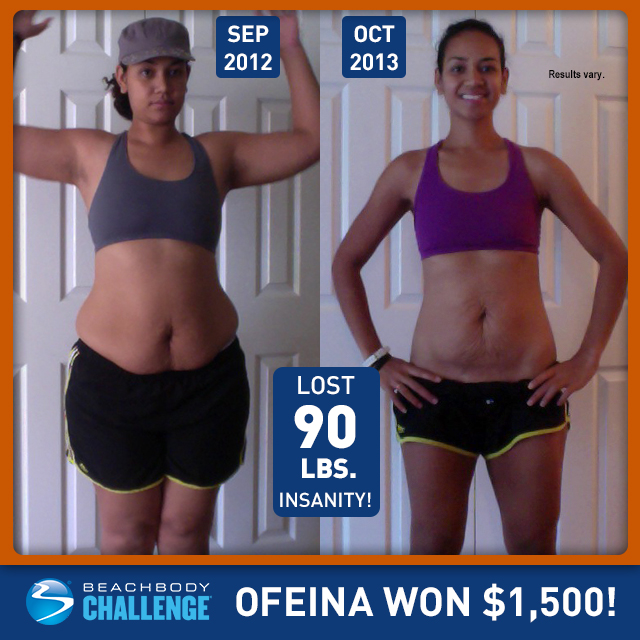 FUN FACT:I will never have time to exercise with 4 children to attend to, so I had to MAKE TIME for my workouts. I press play every morning at 5 am before my kids are up and that's how I completely transformed my life.
---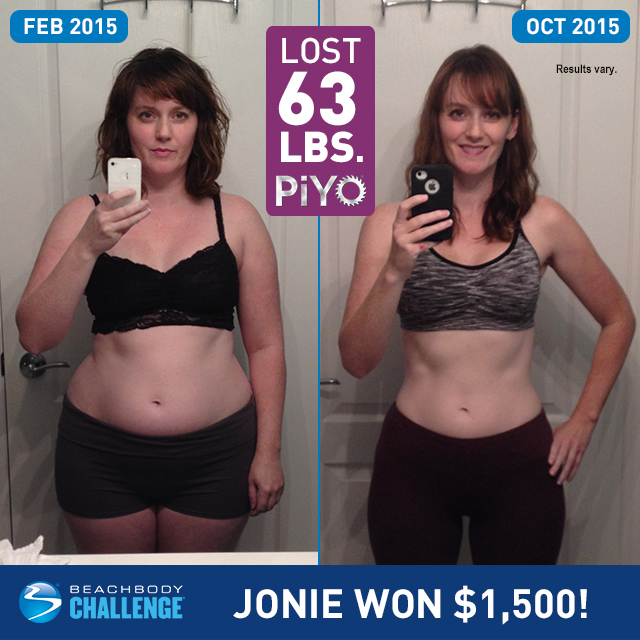 FUN FACT: Shakeology was sometimes my only form of solid nutrition.
---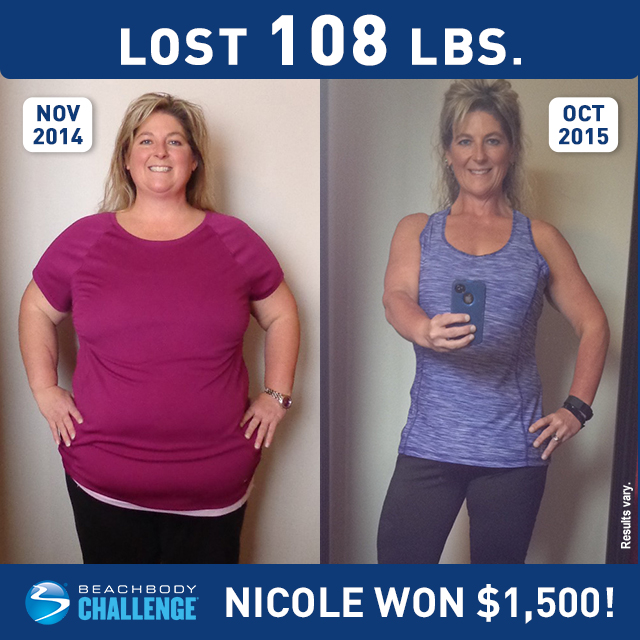 FUN FACT: I never knew that exercise and healthy eating could be so straight forward, enjoyable, and rewarding! I've reached 2 of my long-term goals: Lose 100 lbs., and to fit into a single digit jeans size!
---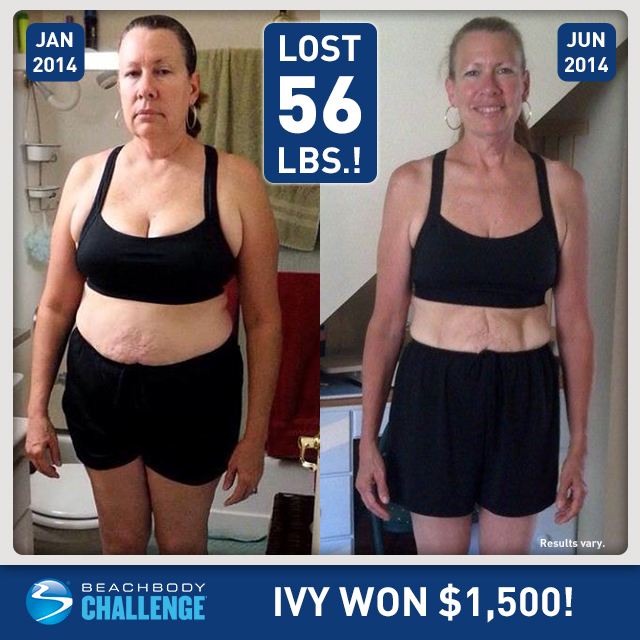 FUN FACT: I've now run a half marathon and two full marathons and did quite well for a 53-year-old woman!
---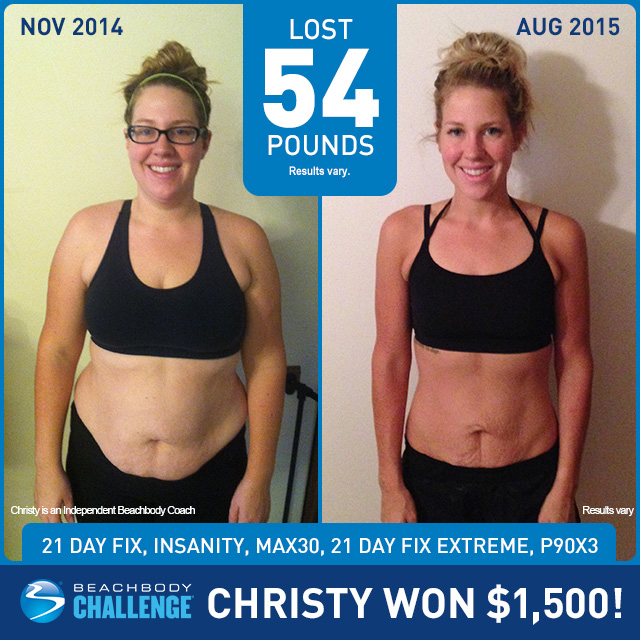 FUN FACT:I loved that not only did it seem like I had a personal trainer in my home, it was as if there was a nutritionist there too, teaching me how and and what to eat. Now I'm so much happier, healthier, and confident!
---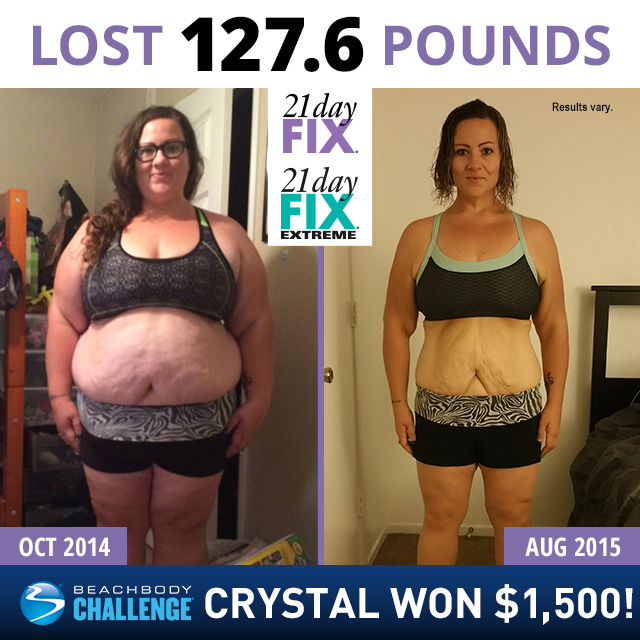 FUN FACT: My kids have learned how to eat healthier with my transformation and I'm finally living my dream of being healthy and fit!
---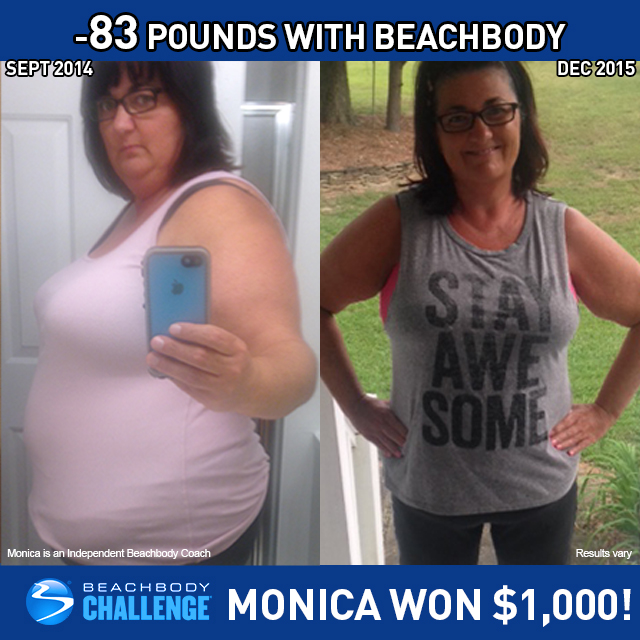 FUN FACT: My Challenge Group was key to my success. They were so motivating and inspirational that they made it all manageable.
---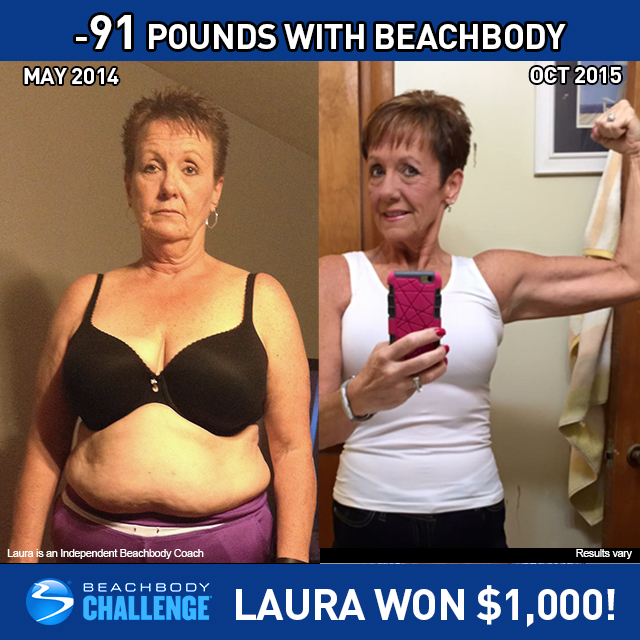 FUN FACT: Today I'm healthier than I've ever been in my life. I look in the mirror and can't believe I'm the same person!
---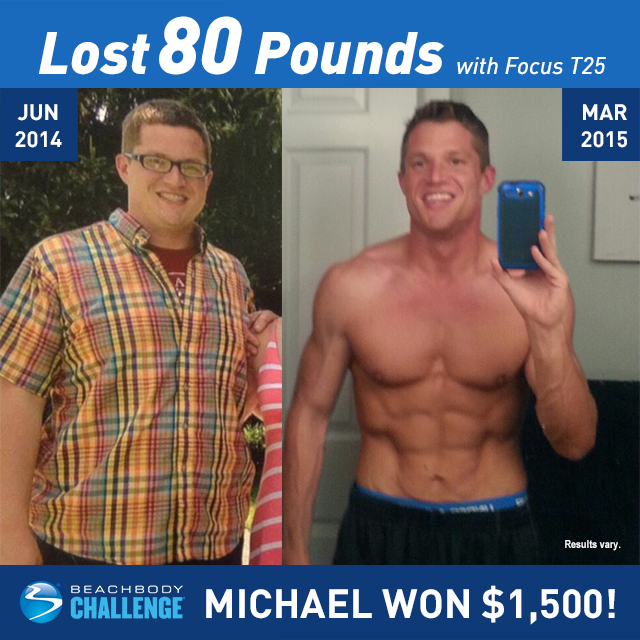 FUN FACT: At first I was discouraged and had to modify, press pause, and catch my breath. But with each passing day, I got stronger, gained muscle in places I never imagined and lost 8 pant sizes!
---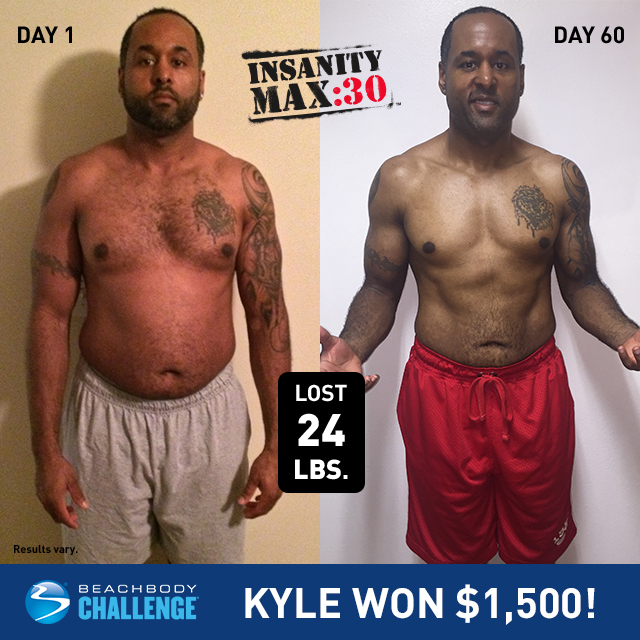 FUN FACT: I weigh less than I did in college and am in better physical shape! On day 1 I MAXED OUT in 6 minutes and 42 seconds. On day 60 I completed the whole workout without maxing out!
---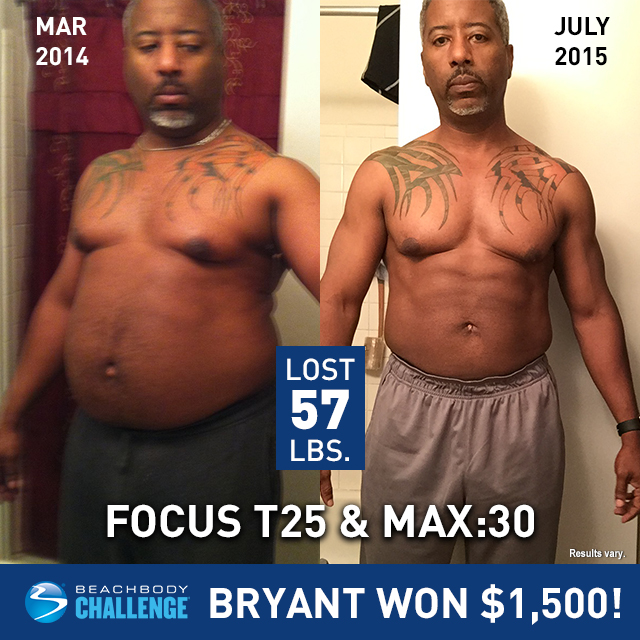 FUN FACT:  I truly am in the best shape of my life.
---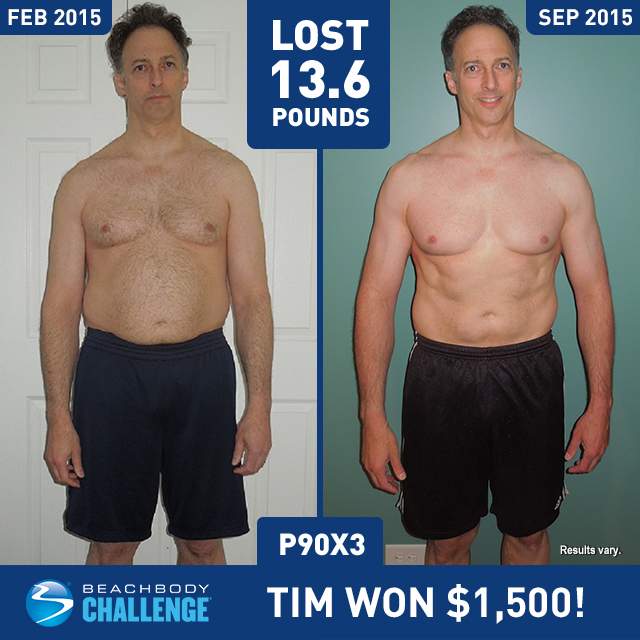 FUN FACT: I lost weight and body fat, and my clothes fit better. But I was most thrilled with the fact that I am more present for my family—a precious gift for the low cost of the program.
---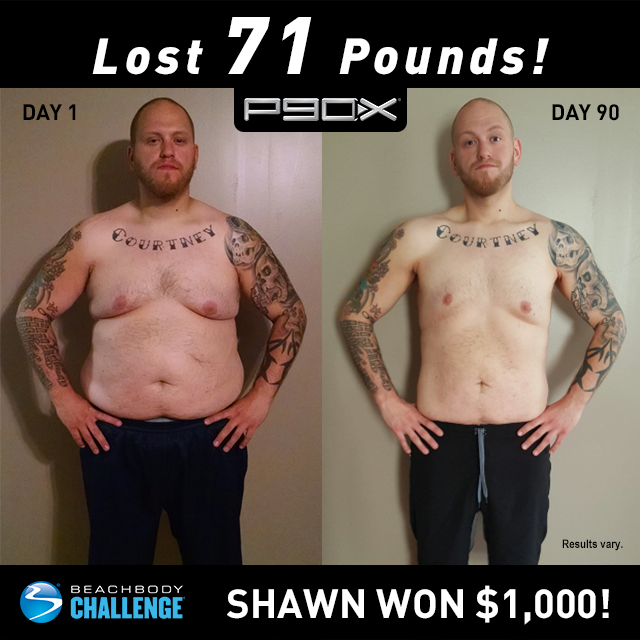 FUN FACT: I can finally do push-ups! While it may sound like a small achievement, it blows my mind that I can just drop and push out 25 push-ups when just 3 months ago I couldn't do more than 3.
---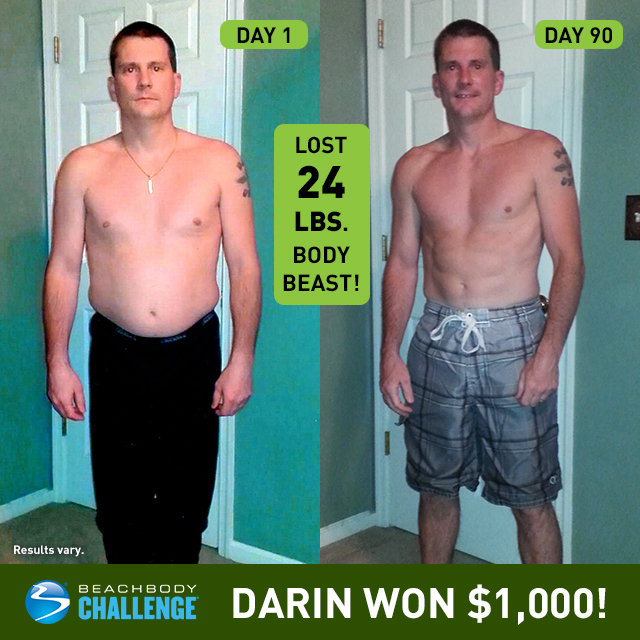 FUN FACT:I get compliments daily on my results.  My stomach is flat again and I am extremely proud of my 6-pack!
---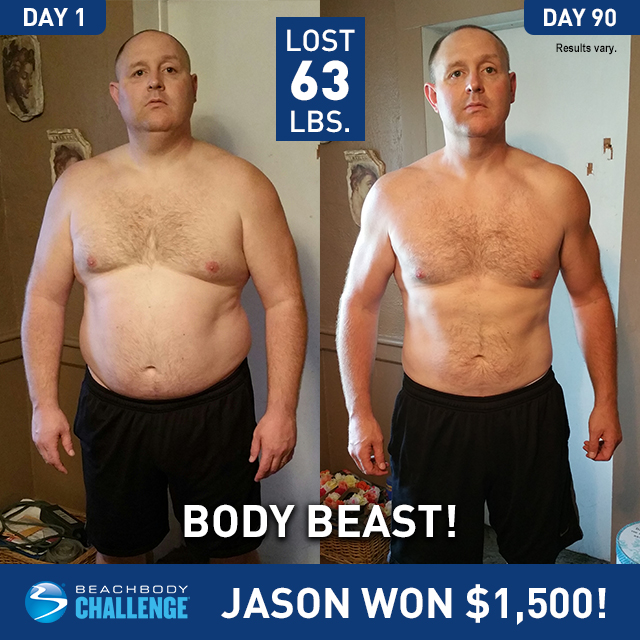 FUN FACT: I'm no longer the fat dad mowing the lawn anymore. Nope. I'm the fit dad with his shirt off mowing the lawn.
---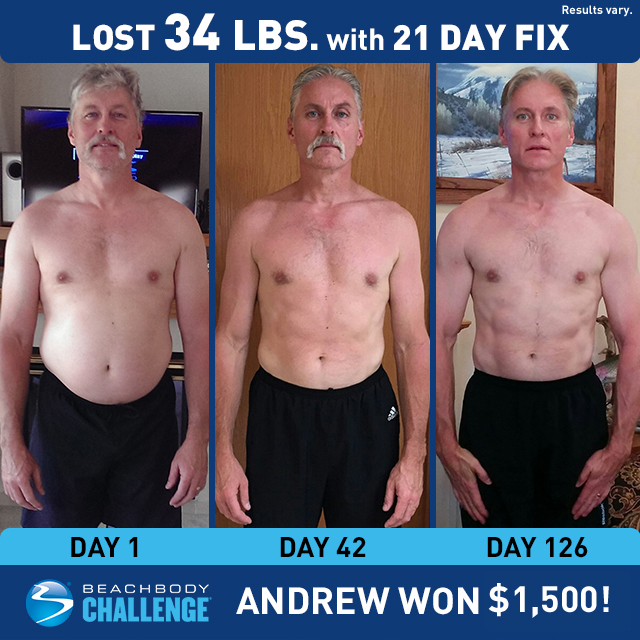 FUN FACT:I'm a police officer and my uniform and gun belt actually fit comfortably for the first time in years. I've had to make new holes in my belts so I could tighten them, and I had to take all of my uniforms in to be altered just so they'll fit!
---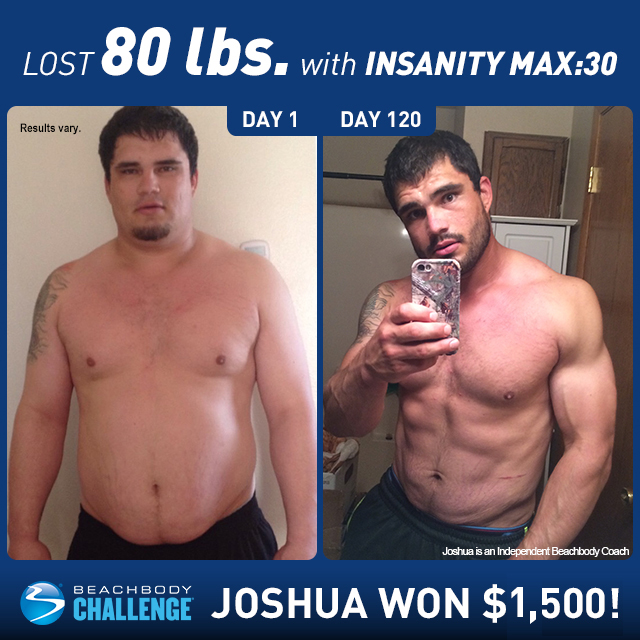 FUN FACT: My Coach and I had a competition of how many miles we could run in a month.
---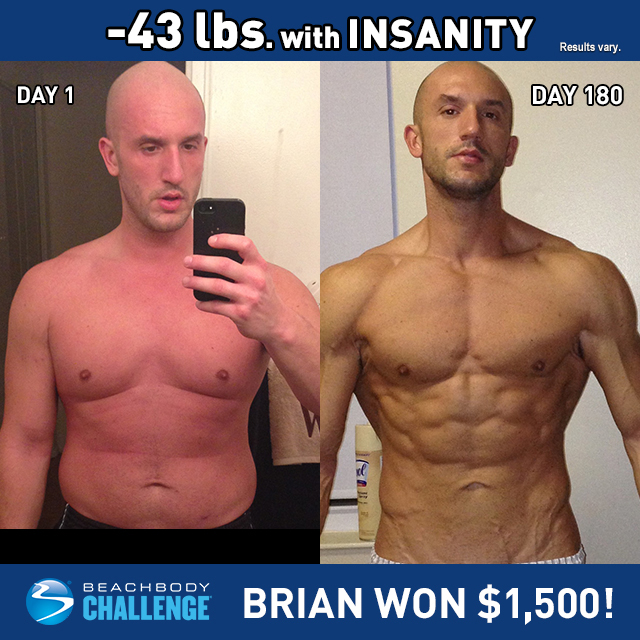 FUN FACT:My Coach brought me out of my shell and taught me to be proud of everything I've accomplished. I started talking about my journey with my group and quickly realized that I have more to offer than just a "Before/After" picture.
---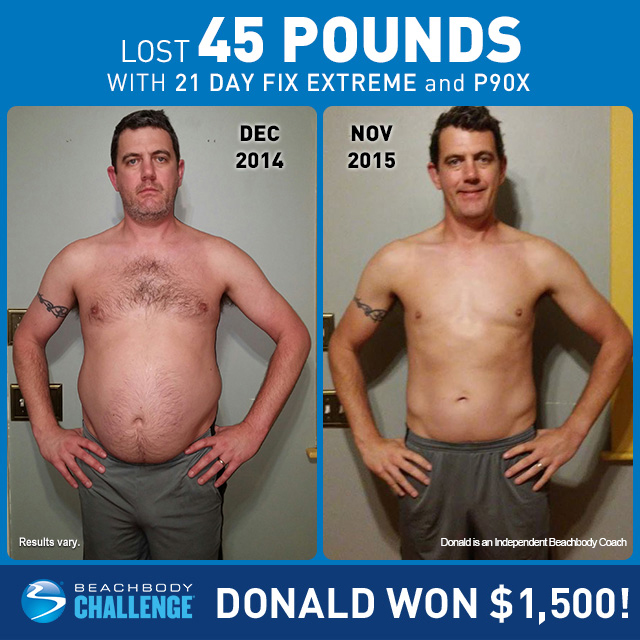 FUN FACT: I can do more pull-ups than I ever imagined possible  and I can finally keep up with my kids on the soccer field.
---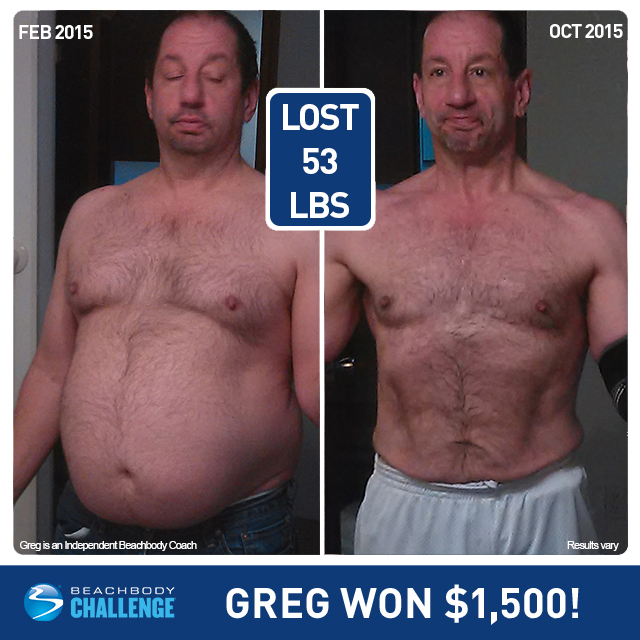 FUN FACT:I had trouble boarding a flight last month because the gate agent didn't think I looked like the picture on my driver's license because of my transformation!