---
BBQ after Labor Day? That's right–it's not like we're asking you to wear white! We know that as soon as school starts, the grills go away and it's on to shopping for sweaters and pumpkins. Before you retire your summer appetite, though, get in one last weekend of BBQ goodness–technically 75% of September is summer anyway. Now that we've convinced you to fire up the grill–don't go straight for the fatty cheesy options. Say goodbye to summer with these delicious but healthy BBQ recipes that will still keep you "bikini ready" even after you've drained the pool and turned in your beach passes.
1. French Onion Dip. There's no prelude to a BBQ quite like dip–so we created a healthier but just as tasty version as the traditional.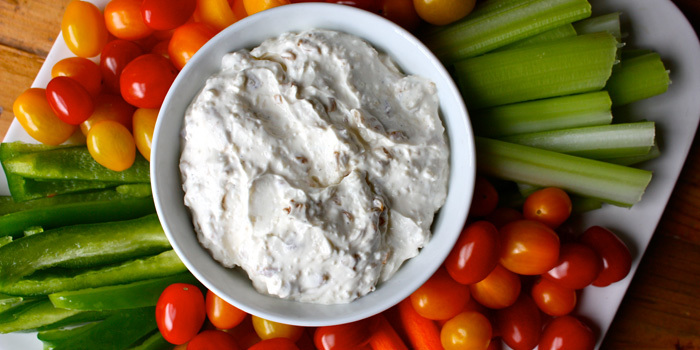 Total Time: 3 hrs. 35 min.
Prep Time: 10 min.
Cooking Time: 25 min.
Yield: 7 servings, about 3 Tbsp. each
Ingredients:
1 Tbsp. olive oil
2 medium onions, chopped
¼ cup low-sodium organic beef broth
1 Tbsp. Worcestershire sauce
¼ tsp. garlic powder
Sea salt and ground black pepper (to taste; optional)
1 cup nonfat plain Greek yogurt
Preparation:
1. Heat oil in medium saucepan over very low heat.
2. Add onions; cook, stirring frequently, for about 20 minutes, or until onions are soft and golden brown.
3. Add broth, Worcestershire sauce, and garlic powder. Season with salt and pepper if desired; cook, over medium heat, stirring frequently, for about 5 minutes, or until broth has evaporated. Remove from heat. Let onion mixture cool completely.
4. Combine onion mixture and yogurt in a medium bowl; mix well.
5. Chill, covered, for 1 hour (or overnight).
6. Serve with raw vegetables for dipping.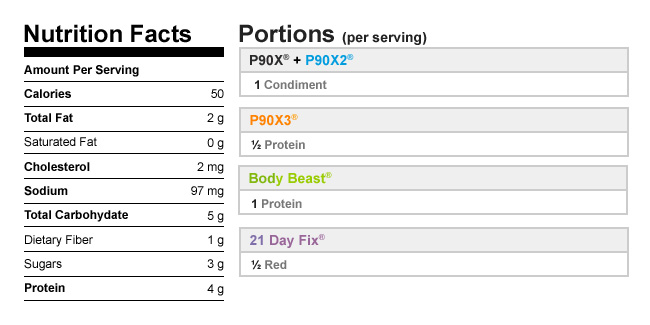 ---
2. Grilled Chicken Dijon. This is the perfect mix of flavor to excite your tastebuds!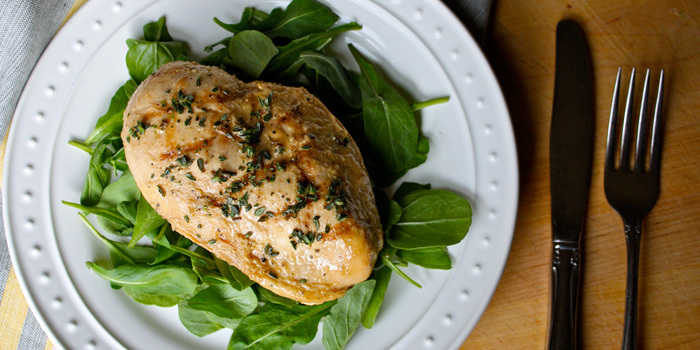 Total Time: 15 min.
Prep Time: 5 min.
Cook Time: 10 min.
Yield: 2 servings
Ingredients:
2 (4-oz.) raw chicken breasts, boneless, skinless
1 clove garlic, crushed
2 tsp. Dijon mustard
6 fresh parsley sprigs (or thyme, marjoram, or rosemary), finely chopped
1 dash sea salt
½ tsp. ground black pepper
1 Tbsp. olive oil
Preparation:
1. Preheat grill or broiler.
2. Combine garlic, mustard, parsley, salt, pepper, and oil in a small bowl; mix well.
3. Brush chicken breasts evenly with garlic mixture.
4. Grill or broil chicken for 5 minutes on each side or until chicken is no longer pink in the middle.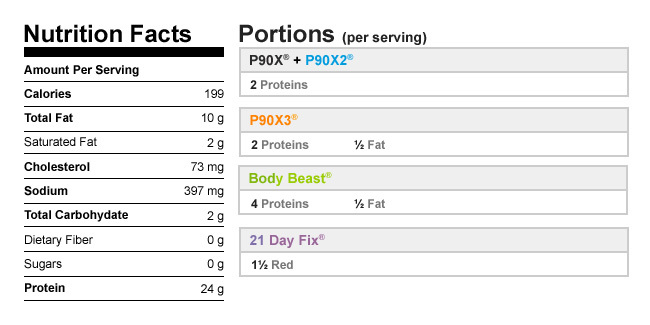 ---
3. Italian Bean Burgers. These burgers on the grill will make you glad you chose the veggie option!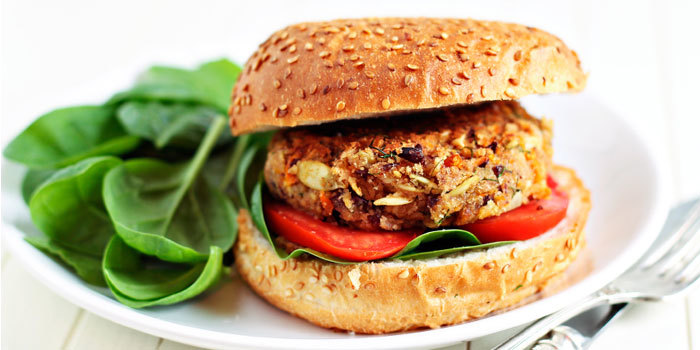 Total Time: 20 min.
Prep Time: 10 min.
Cooking Time: 10 min.
Yield: 8 servings
Ingredients:
1 (15-oz.) can black beans, drained, rinsed, mashed
2 cups cooked brown rice
¼ cup finely chopped onion
3 Tbsp. all-natural tomato paste
2 tsp. dried basil leaves
1 tsp. dried oregano leaves
¼ cup grated Parmesan cheese (optional)
8 whole-grain hamburger buns
8 slices medium tomato
8 romaine lettuce leaves
Preparation:
1. Preheat grill or broiler to high.
2. Place beans, rice, onion, tomato paste, basil, oregano, and cheese in food processor; pulse until well blended. Form into eight patties.
3. Grill or broil patties for 4 to 5 minutes on each side, or until cooked through.
4. Place each patty on a bottom bun. Top with tomato, lettuce, and top bun.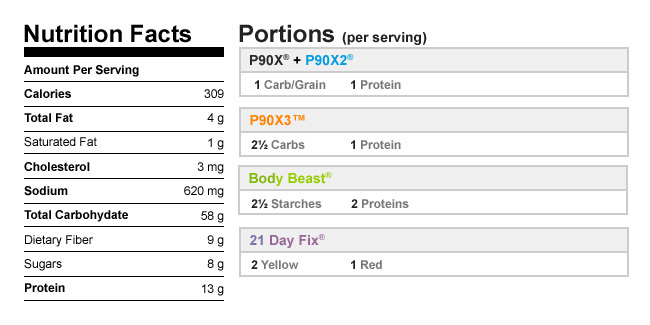 ---
4. Grilled Pork Chops with Peach and Jalapeno Salsa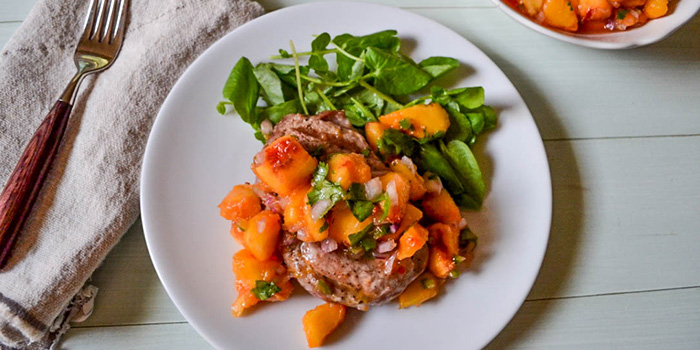 Just click here. You'll love it
---
5.  Grilled Corn and Jalapeno Salad. We love a salad with spice and it compliments your BBQ main dishes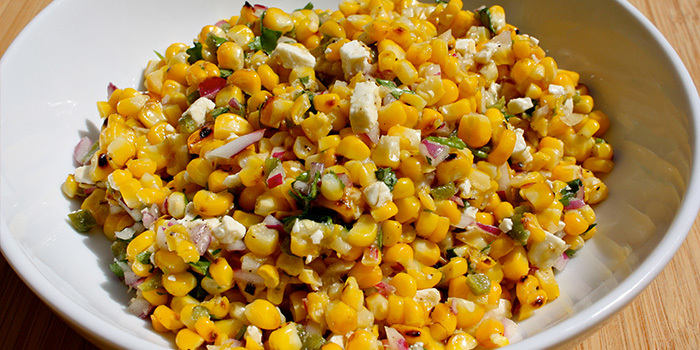 Total Time: 30 min.
Prep Time: 10 min.
Cooking Time: 20 min.
Yield: 4 servings
Ingredients:
4 ears of corn, husks removed
1 Tbsp. + 1 tsp. olive oil, divided use
1 medium jalapeño
¼ medium red onion, chopped
¼ cup crumbled feta cheese
¼ cup fresh cilantro, chopped
1 Tbsp. apple cider vinegar
Sea salt and ground black pepper (to taste; optional)
Preparation:
1. Preheat grill to medium.
2. Bring large pot of water to boil; add corn. When water returns to a boil, remove corn.
3. Brush corn with 1 tsp. oil. Place corn and jalapeño on grill, turning frequently, for about 4 minutes, or until corn kernels are lightly browned and jalapeño is browned but not charred. Remove from grill.
4. When corn is cool enough to handle, slice kernels off the cob; place kernels in a medium serving bowl, discard cob.
5. Slice jalapeno in half, discard seeds, and finely chop.
6. Add jalapeno, onion, cheese, cilantro, remaining 1 Tbsp. oil, vinegar, salt (if desired), and pepper (if desired) to corn; toss gently to blend.