If you're over every day workout moves that don't get you the results you want, then it's time to check out CIZE, Shaun T 's latest and greatest dance-based program. Shaun T went back to his dancing roots and put together an incredibly fun and effective workout that truly is for everyone, regardless if you have two left feet.
CIZE is not about doing pushups. It's not about doing jumps. It's about moving your body and grooving to the beat. The moves are all the things you've done with your body before. It's just that Shaun T put them into a rhythm so you know exactly how to do it. And doing it is what gives you results. The bottom line is, CIZE will change the way you workout—forever.
CIZE is a really cool way to dance of the pounds, and when you add a dose of nutrition to help you fuel your body during the program, you get maximum results. Try it and see with the CIZE  and Shakeology Challenge Pack—which is on special this month for only.
Also, when you purchase CIZE, you'll be entered into a drawing to win a free 1-year membership to access hundreds of workouts on Beachbody® On Demand! We are giving away a free membership each day for a limited time!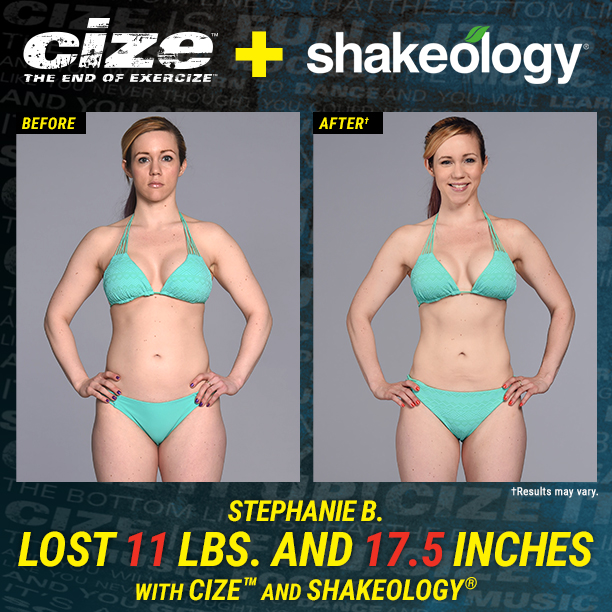 "I've never had so much fun doing cardio!"
"CIZE IS changing my life in more ways then one. The biggest change is happening on the inside because CIZE is helping me learn how to let go and freely express my whole self. My favorite thing about CIZE is how freakin FUN it is! I LOVE the way I feel when I get a routine down, especially if it looks particularly challenging. When I'm in it, I'm like, Yah girl, WORK IT!
I think everyone should try CIZE because it's too fun not to! So many people dread working out, but when you're having so much fun doing it, you actually look forward to it. Plus, it doesn't even feel like work. CIZE isn't just 'The end of exercise'—for me, it's the start of a new journey of self-discovery and living in the present moment. I've never felt more alive."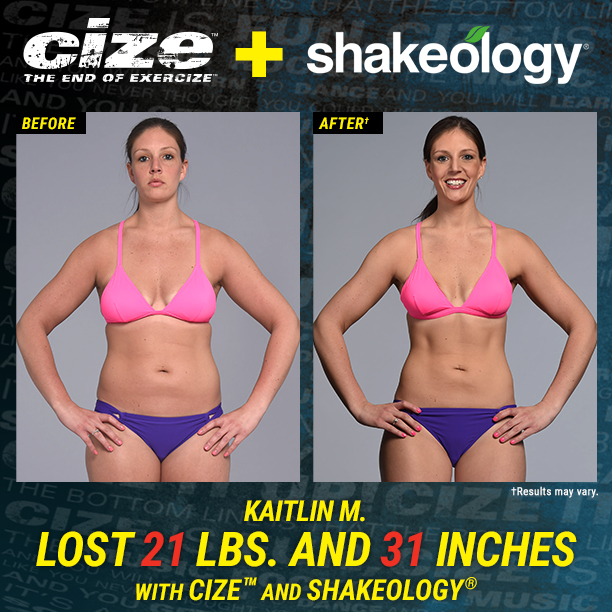 "In 30 days I lost 21 lbs. and 31 inches total, and I never felt like I was exercising!"
"CIZE is the first fitness program that's helped me achieve my goals beyond the scale. When it's time to CIZE it up, I just let go and have fun. Before I know it, I'm drenched in sweat and burned a ton of calories—yet I never felt like I 'worked out'. Each routine has its own flavor and style, which not only challenges my brain but also my body. Now I have a better attitude at work and live each day feeling happier, healthier and lighter.
CIZE is unlike anything else out there! If you never want to feel like you're working out again, then CIZE is the program for you. You get to learn professional dance routines to incredible music and it's paired with an awesome nutrition plan. If you want to sizedown your waistline, you should definitely start to CIZE it up!"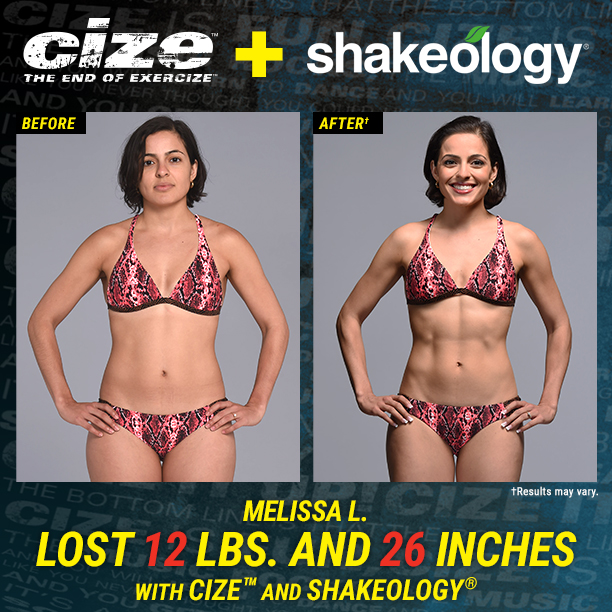 "If I can move my body in ways I never imagined, I can handle anything life has to offer!"
"CIZE was so much fun and has given me confidence and swag in all areas of my life. The music is current and the choreography is actual dance choreography; I was not just being taught to do the two-step and throw my hands up in the air. My body moved in ways I never imagined and I was truly dancing like the professionals
Prior to CIZE I'd always find ways to disrupt my workouts. I'd check my phone, tie my shoe, answer text messages, etc. But with CIZE, there was no time for distractions. I had to concentrate to learn the moves. My mind, body and soul were completely engaged and I sweated more, and pusher harder, than ever before.
There's nothing else like CIZE on the market. It doesn't matter if you know how to dance or not, you'll get so much out of this program—weight loss, happiness, confidence, and LIFE!"