Summer's almost here which means it's time to bust out the shorts, tank tops, and swimsuits and show some skin. But before you do, you probably want to get your body "summer ready" and the easiest way to do that is with 21 Day Fix and Shakeology.
If you haven't heard of 21 Day Fix, in a nutshell it's simple fitness and simple eating that gives you fast results! You won't be counting calories with The Fix. Instead, you'll learn how to put together healthy and delicious meals while controlling your portions. What you learn with this program doesn't end in 21 days either. This method of prepping and portioning your food is something you'll continue with for the rest of your life. And then there are the workouts, which are both simple, yet challenging—so it caters to all fitness levels. Who doesn't want to be building muscle and blasting fat all at the same time?
To prove that this program works miracles, check out these Success Stories and learn all about their transformation journeys.  This month only, you can get 21 Day Fix AND Shakeology on sale!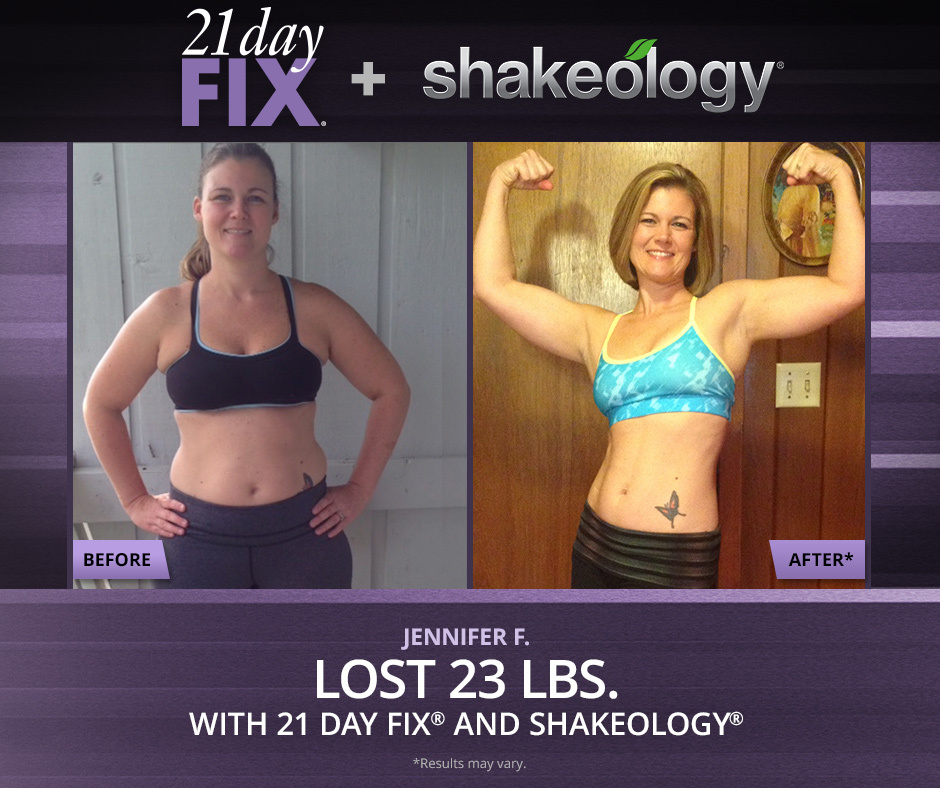 "I lost 6 dress sizes and over 22 lbs. with 21 Day Fix and Shakeology."
"Before 21 Day Fix, my mental, emotional, and physical wellbeing was at an all-time low. I ate due to emotional stress and really struggled with portion control. And then 21 Day Fix came into my life and changed everything. And I mean, EVERYTHING!!!!
I absolutely love how simple the entire program was. The workouts are "Back to Basics" as I like to call them, and Autumn was a fantastic trainer! She's so inspiring and made me want to keep pushing myself, and my limits, every single day. The containers were vital to my success because they were simple to use and took the guesswork out of proper portion sizes. Plus, Shakeology has been a lifesaver for me and it gave me a ton of energy.
Five months later I'm stronger, healthier, thinner, and happier than I've been in years. And the best part is, now my children have to keep up with me instead of the other way around.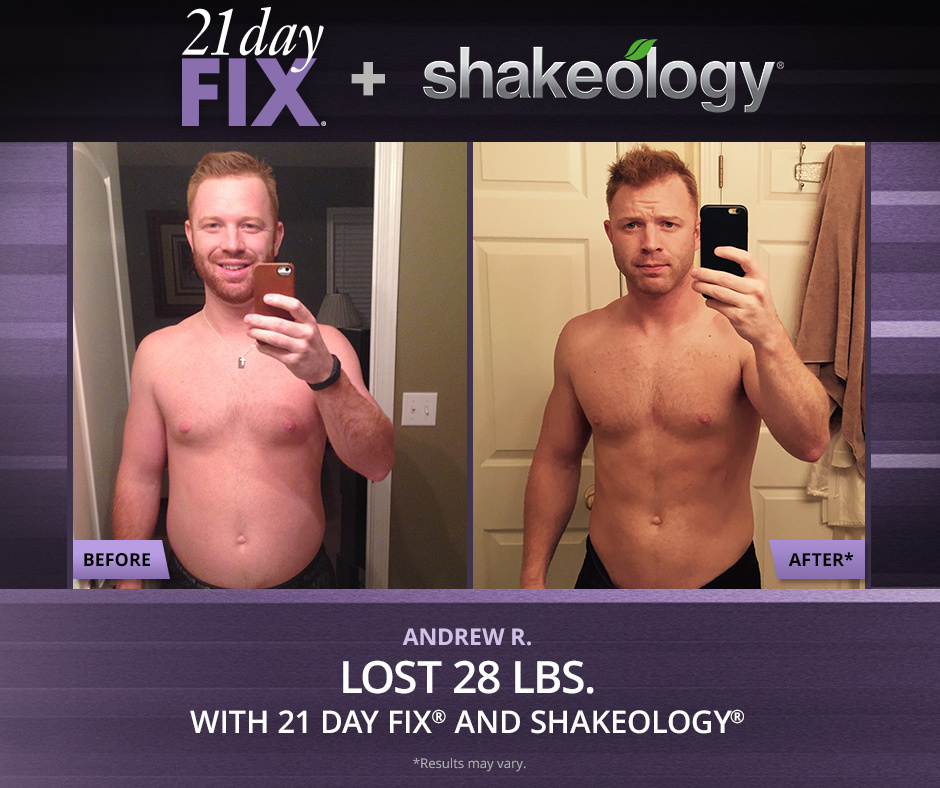 "After losing 28 lbs. in 21 days, I finally have energy as well as a more positive outlook on life."
"Before 21 Day Fix I had no energy and no motivation for life in general. I went to work, came home, and watched TV. I was tired of being tired and grouchy all the time and knew I had to change. Thankfully, some of my friends told me how much they loved the 21 Day Fix workouts and meal plan, and encouraged me to give it a shot.
21 Day Fix completely changed my body and my life more than I ever thought it would—I even have abs again! Not only do I now have energy, but I look and feel a million times better than before. I got to admit, the workouts are tough—even for an ex-college athlete. They had me doing things I'd never done before and I sweated my butt off for 30 minutes straight from the start! But Autumn is a great trainer and motivator and she helped me ignore that annoying voice in the back of my head that kept telling me to quit.
One of my biggest struggles at first was with the smaller food portions, but I quickly learned how to space out my meals throughout each day and pretty soon I was never hungry. I now understand so much more about which foods are healthy and which are not. Plus, I absolutely love the portion control containers because they're so easy to use; I use them every day to pack my lunch for work.
Shakeology might be the best shake ever created. It's delicious. It's healthy. And it fills me up every time! I have it for breakfast almost daily and will continue to do so—for maybe the rest of my life. Thanks Beachbody."
†Results vary.