May we just say, these Peanut Butter Cups are genius! And even better, you can make them 100% vegan by using  Chocolate Vegan Shakeology®.
Not only will you get all the benefits from Shakeology, such as vitamins and superfoods, but you'll also get the benefits of coconut oil (our new favorite ingredient around Beachbody® HQ)! Coconut oil is the newest wonder-food known to be great for hair care, skincare, weight loss, digestion, immunity, healing, and more. Key takeaway: It keeps things flowin' and keeps your body, skin, and hair moisturized! What's better than that?
So add one tsp. of coconut oil to your morning shake if you want daily benefits, or pop these delicious treats when you're in the mood for a healthy dessert! Enjoy.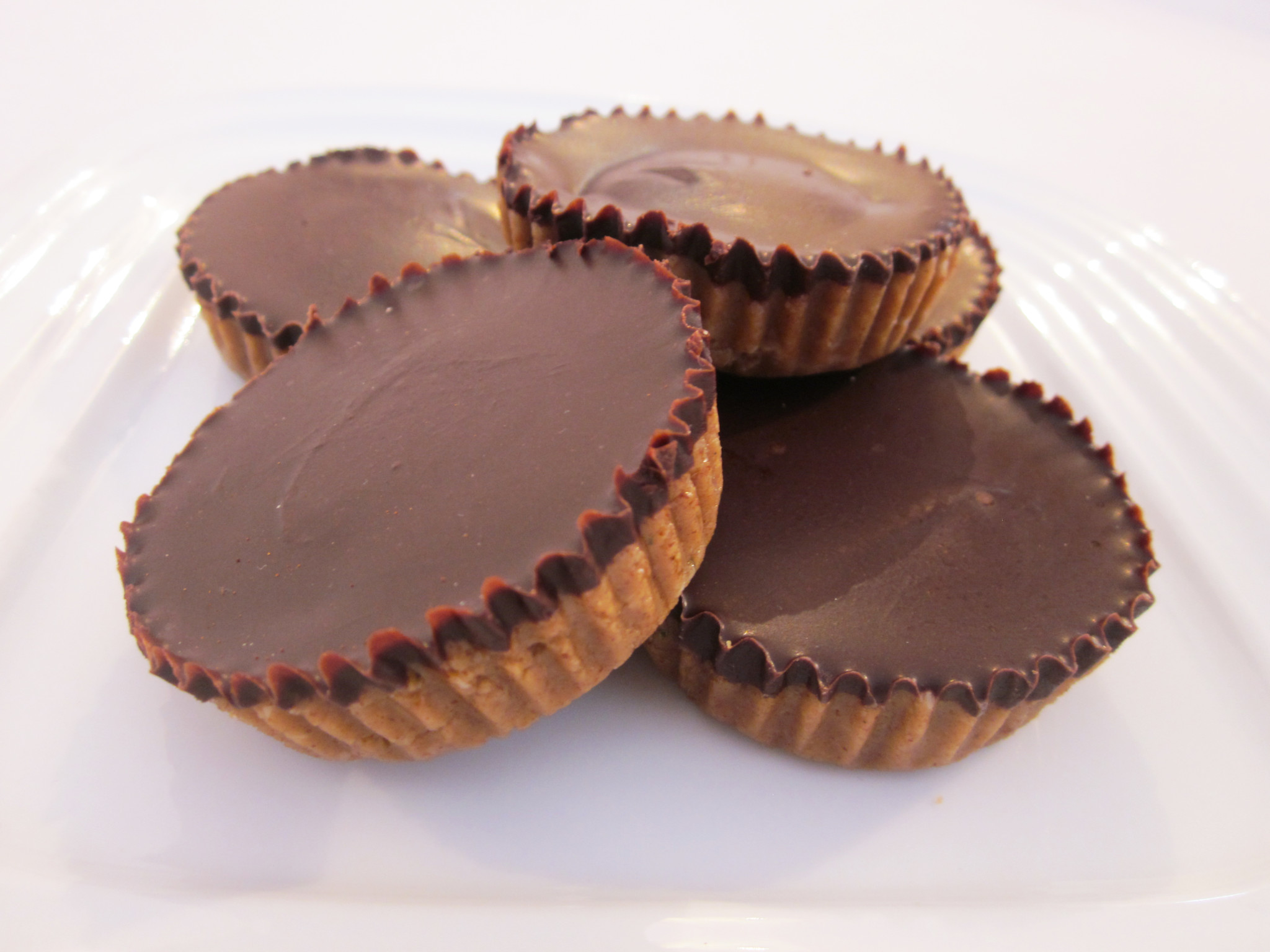 Inside Out Shakeology Peanut Butter Cups
(Makes 2 servings)
Total Time: 40 min.
Prep Time: 10 min.
Cooking Time: None
2 tsp. unrefined coconut oil, melted
2 Tbsp. powdered chocolate peanut butter (like PB2)
2 tsp. Chocolate Vegan Shakeology
2 Tbsp. water
1. Combine oil and powdered peanut butter in a small bowl; mix well. Set aside.
2. Combine Shakeology and water in a small bowl; mix until it has a pudding-like consistency. Set aside.
3. Coat two foil muffin liners evenly with half of peanut butter mixture. Top evenly with Shakeology mixture and remaining peanut butter mixture.
4. Freeze for 30 minutes, or until firm.
Nutritional Information (per serving):
Calories: 64
Total Fat: 5 g
Saturated Fat: 4 g
Cholesterol: 0 mg
Sodium: 50 mg
Carbohydrate: 3 g
Fiber: 1 g
Sugar: 1 g
Protein: 3 g