They came. They saw. They won the Ultimate Health Transformation!
Just a few short weeks ago, the Summit crowd was transfixed, as one male and one female nabbed $25,000 EACH for their powerful and emotional transformations using Shakeology® and Beachbody® programs!
Not only did our dedicated winners lose an incredible amount of weight, they completely transformed their health and their lives.
And the winners are… Jamie N. and Michael K. CONGRATULATIONS! We're in awe of your accomplishments!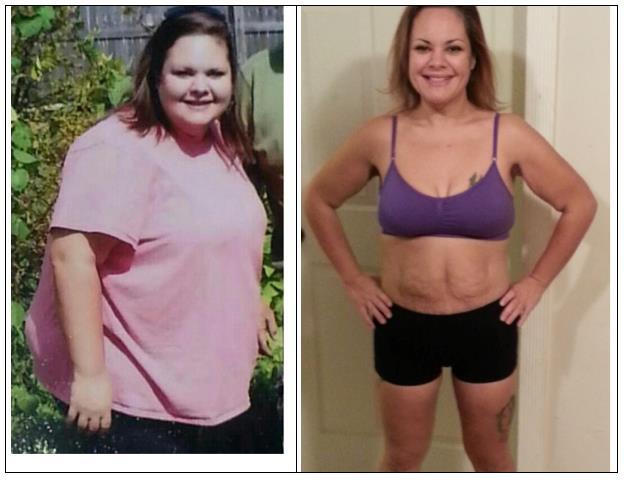 JAMIE N.
MARCH 2012: 272 lbs.                               
NOVEMBER 2013: 160 lbs.
"Shakeology and Hip Hop Abs saved my life."
"Before I lost 112 lbs. and 16 dress sizes with Hip Hop Abs and Shakeology, I was a morbidly obese mother of 4 (and a grandmother) who suffered from epilepsy, low blood pressure, high cholesterol, asthma, sleep apnea, acid reflux, irritable bowel syndrome, and restless leg syndrome. I could barely buckle my seatbelt, clothes never fit right, and I was constantly uncomfortable.
Tired of going through life this way (and fearing an early death), I turned to Beachbody for help.
Since I love dancing, Hip Hop Abs was the perfect match for me. Plus, Shaun T is incredibly fun and inspirational—which is exactly what I needed! I also started drinking Shakeology, which was crucial to my transformation because it skyrocketed my energy while curbing my cravings and appetite. It also changed the way I viewed food. Now that I drink Shakeology daily, I feel less toxic inside and my digestion has improved so much that I no longer need IBS treatment.
My waist shrunk from a 53 to a 35, I lost 19 inches in my hips, 15 inches in my chest, and my body fat went from 46% to 26.6%. But the thing I'm most proud of is the fact that I now have a lap for my kids to sit upon.
From having access to a Coach, Shakeology, fitness programs that truly work, as well as having support from a group of peers on a similar journey, Beachbody gave me the tools I needed to truly transform my life—inside and out. Thanks Beachbody, you changed my life, and my kids' lives—and I'll forever be indebted and grateful."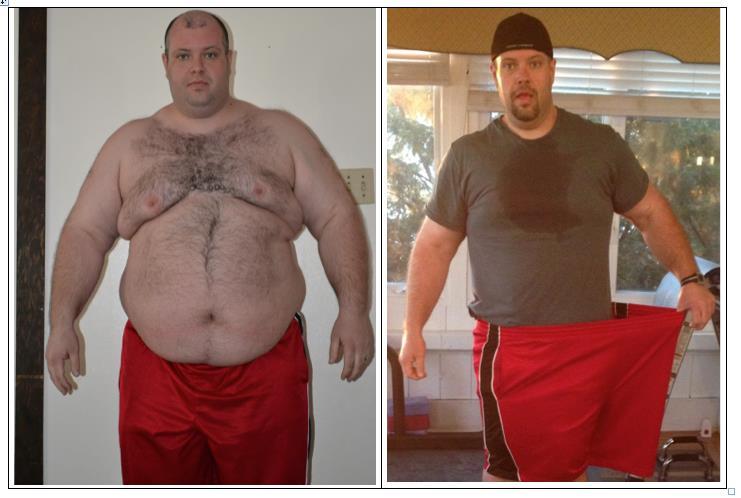 MICHAEL K.
MARCH 2013: 388 lbs
DECEMBER 2013: 275 lbs
"I'd probably be dead right now if it wasn't for Beachbody."
"Before I lost 113 lbs. in 9 months with P90X, INSANITY, and Shakeology, I used to lie in bed at night listening to my heart pound while gasping for air. I wondered if I was going to wake up the next day, or if my wife and kids would find me dead in the bed? Fearful of what would happen to them if I was no longer around, I decided to change.
P90X was tough and took complete dedication, but it was the best decision I ever made and it truly saved my life! Every day that I pressed play I was getting better, stronger, and thinner. After P90X I did a P90X/INSANITY hybrid, which kicked my cardio into high gear. Shaun T is amazing and this program is unreal—I crushed it.
You simply can't understand how incredible Shakeology is until you've tried it for yourself. And with the money-back guarantee you have nothing to lose. I'm a sugar and carbohydrate addict and after a day of Shakeology my cravings diminished. Hard to believe, but it's true. Plus, my energy dramatically increased and I've been sleeping more soundly.
In just 9 short months I've gone from a 4X T-shirt down to an XL. My waist dropped 16 inches. I've lost 13% body fat. And for the first time in years, I buy clothing from a normal store.
I still have more weight to lose and other goals to achieve, but for the first time ever, I FEEL ALIVE! I truly am a new person and absolutely love life right now. That's something I haven't said, or felt, in a very long time. Healthy eating, working out, and drinking Shakeology daily is my new way of life, and that will never change. EVER!"
Rock the Vote! // How did Jamie and Michael win the Ultimate Health Transformation Contest?
They submitted their "before" and "after" photos, along with their stories, to the Beachbody Challenge Contest. They won the $1,000 monthly prize, which then made them eligible to be voted on by their peers, as well as a panel of fitness experts. And in the end, these two contenders exhibited the most impressive and inspiring mental and physical transformations.
Rock the vote this quarter by selecting your favorite Success Story in the Beachbody Challenge Contest.