Time and time again our customers have told us just how much Shakeology has helped them with their athletic performance like our most recent customer and avid marathon runner, Troy X. – our inspiration behind this post!
Troy told us: "After 30 marathons I found my secret weapon! I've used energy gels and other things to avoid the effects of the 'wall' but I've never had success with them. Then I tried Shakeology. I ran the second half of the race faster than the first half- something I had never done in my previous 30 marathons! My sustained energy levels were amazing. The whole time I never hit the 'wall'. Now, Shakeology is part of my daily training routine and I can't wait to tell fellow runners about it."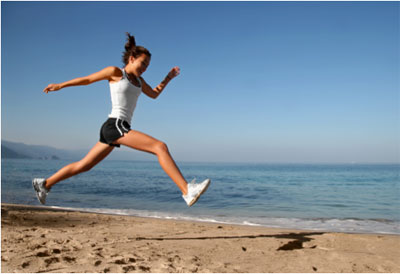 Here's the science behind Troy's 'sustained energy':
Shakeology packs up to 18 grams of protein and vital complex carbs in every serving. Plus it delivers whole-food nutrition from some of the most nutrient-dense foods on the planet that are stocked with essential amino acids, vitamins, minerals and more than 20 different antioxidants, enzymes and phytonutrients.
A few ingredients in Shakeology that can help boost energy include:
Chia meal (seed): Supports energy endurance with omega-3 and -6 fats, protein, fiber, and essential trace minerals. It helps support high-energy endurance.
Maca Powder (root): Known for its ability to help increase stamina and energy levels.
Holy Basil Powder (leaf): May act as a powerful promoter of energy and athletic performance.


So make sure to include Shakeology in your next round of Insanity or that marathon you're training for. You'll be setting and conquering new records for yourself before you know it!